---
Following on from the success of our March retreat, we are delighted to announce our FINAL lockdown retreat – the Nourish and Support Yoga Retreat.
We know the last year has left many of us feeling overwhelmed, tired and a little unsteady physically and emotionally. Although the end of lockdown is now FINALLY in sight, we know we're not the only ones feeling a sense of angst. Many of us have heavy, raging hearts. We are feeling emotional and exhausted.
We have created space for you to join an inclusive, supportive community and take refuge for, what is hopefully, England's final weekend of lockdown. We will slowly and gently take stock and unburden our hearts in a safe space for you to express all that you feel. We need to process the emotion. We need to move into the emotion, and we need to be supported as we do so.
Only then are we able to surrender and let go.
On this retreat, we'll be sharing practices of yoga, meditation, breathwork, visualisation, chanting and somatics to enable us to move on and let go of the heaviness the last year in lockdown has brought us. Then with enlivened spirits, we'll be able to step out into the world with an open and fearless heart, sharing all of our innate light, radiance and joy with our communities; ready to embrace 2021.
---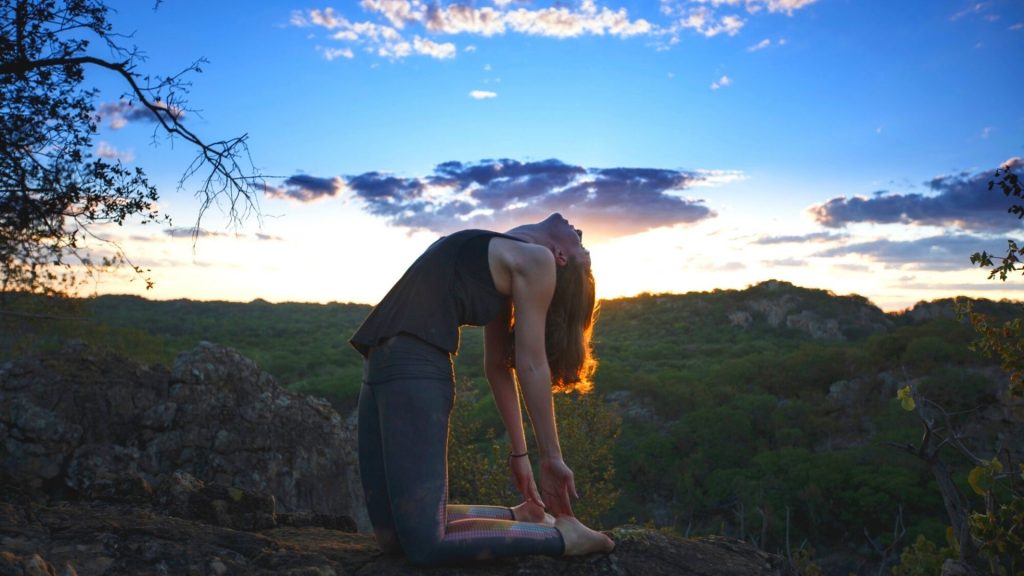 ---
What to expect
A weekend of live world-class yoga, meditation and breath work classes from leading MFML teachers Lucy McCarthy and Adam Hocke
Special Q&A and community support with Lucy McCarthy to ask your burning questions and share your experiences in a safe space
Guided journaling with MFML teacher, Rakhee Jasani
Access to our closed community group with all our teachers and fellow Movers to offer you guidance and support
Custom-made journal with inspiration, tips and advice
Feel nourished and supported but the community; all of us with the same intention of following the practices to let go and open our hearts
A chance to pause, reflect and surrender, so you can move forward into the post-lockdown world
---
The Dates
Friday 9 April – Sunday 11 April 2021
---
The Teachers
Lucy McCarthy teaches mindful, alignment based Vinyasa flow and will be leading the yoga, meditation and pranayama classes, plus the intention setting opening ceremony and the closing ceremony.
Adam Hocke offers compassionate, practical, and joyful yoga classes for all levels, blending traditional practices of yoga with modern understandings of movement and mindfulness. He will be sharing a calming practice on Saturday evening.
Rakhee Jasani teaches classes which combine breath-led yoga, qigong and meditation to help you discover your own creative expression. Rakhee will lead the Friday evening journalling session.
Kat Farrants is the founder of MFML and she will be binding the retreat family together by hosting the discussions and supporting you all in sharing opinions and experiences.
---
---
The Schedule
All sessions will be hosted live on Zoom and are suitable for all abilities; you are welcome to join no matter what stage of yoga practitioner you are and no matter your physical mobility. All bodies are welcome. We will be offering suggestions for a range of additional classes which you can practice in your own time through the weekend.
The yoga classes will be recorded and we'll share them after the weekend so you can enjoy them for 7 days after the retreat. The Q&A session will not be recorded so we can talk freely and confidentially.
We recommend you take the whole weekend off as if you were away on retreat! Spend time in nature, read books, journal, relax, and eat nourishing foods.
---
Friday 9th April
5pm – 6:30pm
A slow but deep practice with Lucy welcoming ourselves into the retreat through gentle asana, breath work and intention setting. This practice will allow you arrive in mind, body & spirit and open yourself to the potency of the retreat ahead. There will also be time for questions and discussion at the end.
6:30pm – 7pm
Option to join a journalling session with Rakhee.
Saturday 10th April
9am – 10:30am
A juicy heart opening vinyasa yoga class with Lucy aimed at finding inner freedom. Working with a sense of playfulness, we will do practices to release tension and pent up emotion in order to reclaim our innate radiance and joy. There will also be time for questions and discussion at the end.
5.30pm – 7pm
A gentle practice of self-massage, breath, and restorative yoga with Adam to offer care and kindness towards your core. This will include the entire region of your belly, lower back, and diaphragm. As a complement to your more active practices that encourage opening and deep feeling, we will ensure we have some time to nurture in relative quiet and stillness. If the thought of finding quiet seems tough or unreachable, no worries as there will be plenty of options and practical assistance. We will conclude the practice with a guided meditation, so have whatever you need to sit comfortably close by. There will also be time for questions and discussion at the end.
Sunday 11th April
9am – 10:30am
An uplifting steady yoga flow practice with Lucy aimed at both inviting in lightness whilst connecting to our centre. We will also dive into some deep breathwork and a long sweet relaxation. There will also be time for questions and discussion at the end.
12pm – 1pm
Live Q&A and community support with Lucy – grab a cup of tea and settle in for an informal chat with Lucy; ask questions about the weekend's practices and discuss your experiences.
5.30pm – 7pm
A deeply soothing and integrating yoga practice of earth based asana, breath work, restorative yoga and healing visualisations. This class with Lucy will set us all up for moving back into the world in a grounded yet uplifted manner. There will also be time for questions and discussion at the end.
---
You Will Need
For this retreat, we suggest you gather these props:
Soft rubber massage ball or tennis ball
9-inch/23-cm pilates ball (a rolled towel or blanket can also be used for similar effect)
2-3 blankets or large towels. Make sure one is large and cozy enough to cover your whole body.
2 bricks or books of the same size.
Eye bag or washcloth
Bolster or cushions
---
---
Cost
For nine hours of live yoga classes, meditations and discussions, plus access to our private Facebook community for support and guidance, and a retreat pack, the cost is £67. For those who are key workers, over 70 years of age or experiencing hardship at this time, there is a subsidised cost of £39. We trust you will chose the most appropriate option for you at this time. If you feel you need further support to be able to attend the retreat, please do let us know and we'll do what we can to help!
---
BOOKINGS ARE NOW CLOSED
---
Questions?
If you have any questions about the retreat, drop us a message on support@movementformodernlife.com
---
Terms and Conditions
Practicing safely
The live classes in this yoga retreat are for your education and your enjoyment only. You are participating in the live classes at your own risk. You are encouraged to to take breaks when needed and/or when in doubt, don't do sequences that you are even a little concerned about. If you have any health condition, please seek medical advice before taking any form of exercise. If you have any concerns, please let us know before the yoga retreat starts.
If you feel unwell in any way or if you experience any discomfort during class, please stop the class and consult your health practitioner immediately. Remember that yoga is mostly a journey off the mat and into life, and it is a journey about taking responsibility for our own actions and cultivating self-knowledge. Only choose exercises which will nurture and support you, and please take responsibility for yourself and your current abilities during your practice. Remember that each day is different, and even if yesterday you were able to perform a movement, that is no indicator that the same exercise is possible today. Please move within your comfortable limits and if you're in any doubt whatsoever, please seek medical advice.
We are not medical practitioners and we do not seek to offer medical advice. Please consult your healthcare practitioner before starting any new exercise. This is particularly important if you have any limiting condition or are, pregnant, nursing, regularly taking medications, or have any existing medical conditions. We do not accept any liability whatsoever for any injury or damage, either during or after this retreat. Your participation in this retreat is entirely voluntary and at your own risk, and you agree to abide by the T&Cs of Movement for Modern Life.
Payment
Your secure payment will reserve your place on this very intimate, special online retreat. No refunds will be made.
Your data
By signing up to the online retreat, you consent to us adding your name and email address to our marketing database. If you do not wish to receive emails from us outside of this retreat, please do let us know and we will be sure to remove you from our database.