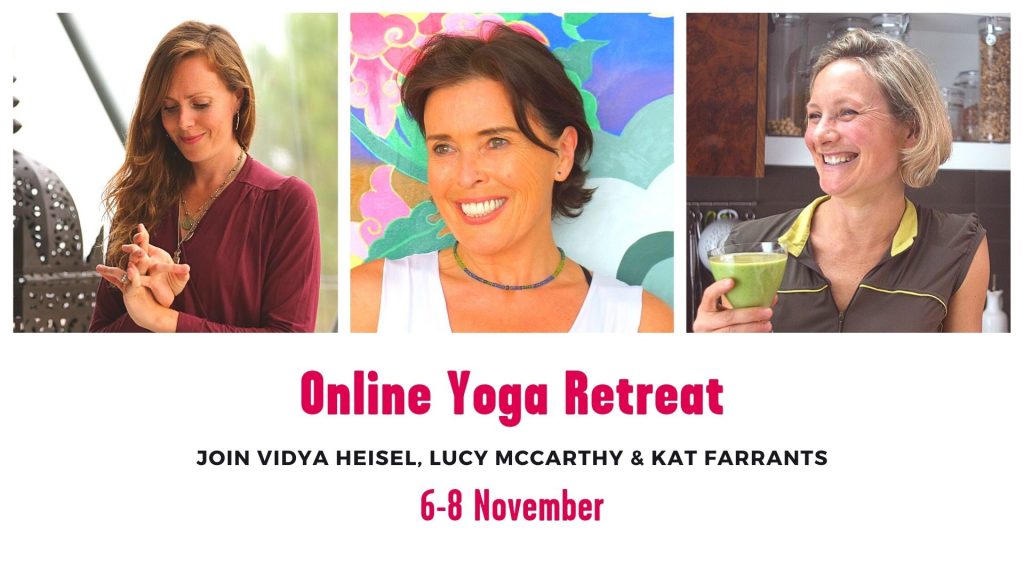 We are excited to be hosting our first live online yoga retreat focusing on harnessing strength and resilience for winter
Why take a live online yoga retreat with MFML?
This year has been tumultuous for most of us as we have changed and shifted the way in which we work, care for our families, travel and socialise. An online yoga retreat with MFML offers a way to re-group and to digest the lessons of lockdown. It is a chance to gather and feel the warmth and power of community. Together, we can find ways to move forward this winter with strength and grace.
What to expect
A weekend of live world-class yoga, meditation and breath work classes from Lucy McCarthy and Vidya Heisel
Interactive discussions with Vidya, Lucy and MFML founder, Kat Farrants. Join in with our 'fireside chats' as we talk about building resilience, strength and adaptability
Access to our closed community group with all our teachers and fellow Movers to offer you guidance and support
Custom-made journal with inspiration, tips and advice and space for you to journal, also with recipes from Vidya
A warm, human experience to counteract the restrictions of recent months, with time for you to connect with yourself
A weekend of learning and support to equip you with the tools to move forward with resilience and strength
---
---
The Dates
Friday 6 November – Sunday 8 November
The Teachers
Lucy McCarthy teaches mindful, alignment based Vinyasa flow and will be leading the yoga, meditation and pranayama classes, plus the intention setting opening ceremony and the closing ceremony.
Vidya Heisel, whom we know from our recent philosophy course, has led numerous retreats and teacher trainings at Suryalila Retreat Centre in Spain. She will lead a discussion on resilience.
Kat Farrants is the founder of MFML and she will be binding the retreat family together by hosting the discussions and supporting you all in sharing opinions and experiences.
---
---
The Daily Schedule
All sessions will be hosted live on Zoom and are suitable for all abilities; you are welcome to join no matter stage what of your yoga practice you are at. We will be offering suggestions for a range of additional classes which you can practice in your own time through the weekend.
We recommend you take the whole weekend off as if you were away on retreat! Spend time in nature, read books, journal, relax, book in a massage or bodywork session and eat nourishing foods. We'll even be sharing some recipes for you to try out.
Friday
Welcome group circle to set intentions for the retreat with Lucy & Kat, where everyone is welcome to participate and ask questions 5pm
Saturday
A warming and supporting vinyasa yoga class and meditation live with Lucy 9am
Group talk about resilience led by Vidya, where everyone is welcome to participate and ask questions 5pm
Sunday
A vinyasa yoga class meditation and pranayama to inspire and strength and resilience live with Lucy 9am
Closing circle and meditation with Lucy & Kat, where everyone is welcome to participate and ask questions 5pm
---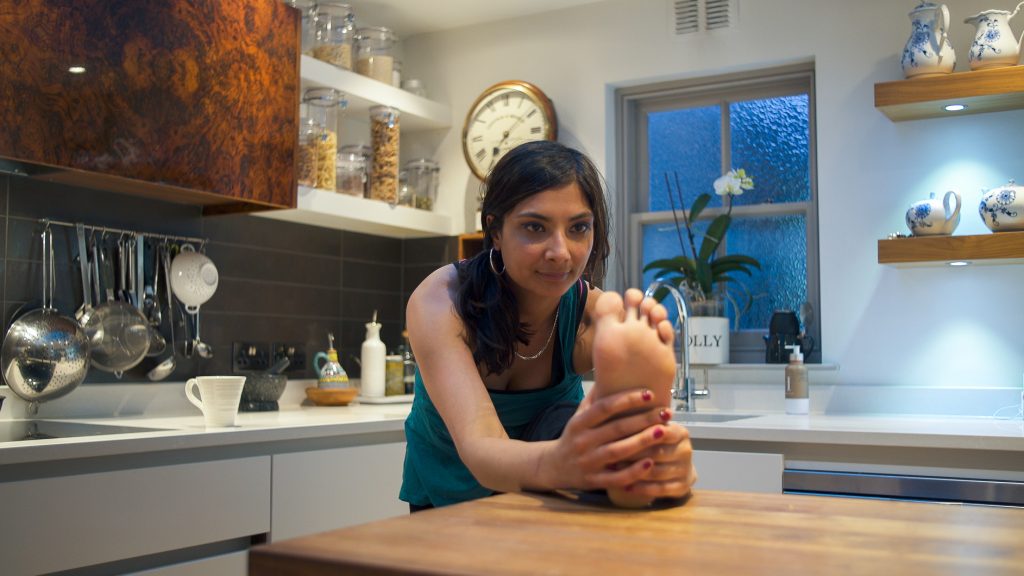 ---
Cost
For five live yoga classes, meditations and discussions, access to our private Facebook community for support and guidance, and a retreat pack, the cost is £49. For those who are key workers, over 70 years of age or experiencing hardship at this time, there is a subsidised cost of £29. We trust you will chose the most appropriate option for you at this time.
We will be contributing a portion of ticket sales to help support Suryalila Retreat Centre
How to book
Simply fill out the booking form below and we will send you a link to make payment. Once we have your payment, we will send out a welcome email with all the details you'll need for the retreat, including the additional classes we recommend and links to the zoom classes.
BOOKINGS ARE NOW CLOSED
Terms and Conditions
Practicing safely
The live classes are for your education and your enjoyment only. You are participating in the live class at your own risk. As part of your yoga journey it is important to select the appropriate level and benefit of class for your experience. You are encouraged to to take breaks when needed and/or when in doubt, don't do sequences that you are even a little concerned about. If you have any health condition, please seek medical advice before taking any form of exercise. If you have any concerns, please let us know before hand.
If you feel unwell in any way or if you experience any discomfort during class, please stop the class and consult your health practitioner immediately. Remember that yoga is mostly a journey off the mat and into life, and it is a journey about taking responsibility for our own actions and cultivating self-knowledge. Only choose exercises which will nurture and support you, and please take responsibility for yourself and your current abilities during your practice. Remember that each day is different, and even if yesterday you were able to perform a movement, that is no indicator that the same exercise is possible today. Please move within your comfortable limits and if you're in any doubt whatsoever, please seek medical advice.
We are not medical practitioners and we do not seek to offer medical advice. Please consult your healthcare practitioner before starting any new exercise. This is particularly important if you have any limiting condition at all or overweight, pregnant, nursing, regularly taking medications, or have any existing medical conditions. This website may is not tailored to your current physical and mental health. We do not accept any liability whatsoever for any injury or damage whatsoever, either during or after this retreat. Your participation in this retreat is entirely voluntary and at your own risk, and you agree to abide by the T&Cs of Movement for Modern Life.
Payment
Your payment will secure your place on this very intimate, special online retreat. No refunds will be made.
Your data
By signing up to the online retreat, you consent to us adding your name and email address to our marketing database. If you do not wish to receive emails from us outside of this retreat, please do let us know and we will be sure to remove you from our database.