What's the most important thing you can do for the future? Here's how a not-for-profit organisation is reversing desertification in Andalusia: Get inspired and plant a tree!
Andrea Blumenstein writes…
When Warren Buffet said,
"Someone is sitting in the shade today because someone planted a tree a long time ago,"
he could have gone on. And on. Why? Because planting a tree (or many) might just be the most important thing each of us can do for the future.
Thirty years ago, "Plant a tree!" was plastered on signs around the globe and crooned by singer songwriters hoping to change the world. Since then, scientists got to work trying to verify an official tree count as the urgency of conservation reached a boiling point.
So how many trees actually populate the planet now? The most recent count estimates 3.04 trillion. A peer-reviewed study by Yale University with this estimate didn't come out until 2015, but it's safe to say that we didn't plant enough when John Denver asked us all to "Plant a Tree for Your Tomorrow" in his 1989 PSA.
Have you hugged a tree today?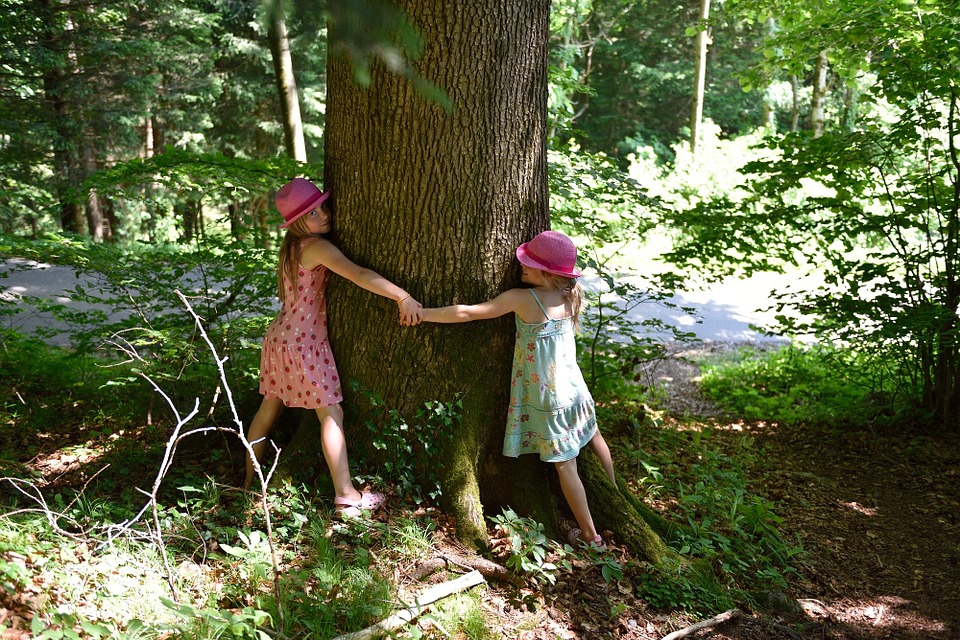 If not, maybe you should. Trees are being sacrificed at the hands of humans at an alarming rate. Regardless of what number estimate you choose, there is no doubt that the world is depleting natural resources to the point where just "planting a tree" isn't enough.
Deforestation and the compounding growth of farmlands are the biggest offenders. Large-scale, mechanized agriculture and globalization deplete resources at a rate previously unheard of.  And, not surprisingly, the planet doesn't have the hundred years necessary to rebuild a forest at this speed of consumption.
Growing a Food Forest in Andalusia
Danyadara, the philanthropic arm of Suryalila Retreat Centre, is transforming the earth in its stewardship. The project occupies land in the foothills of the Sierra de la Grazalema where a long history of human interaction with – and reliance upon – the natural landscape has reached a breaking point.
The Dehesa, a traditional amalgamation of agriculture and natural grasslands and shrubbery in Spain, is falling out of favour. Cultivation of singular crops (monoculture) is the norm, and inevitably leads to immense segments of exposed land, adding to the threat of desertification.
"We are tackling the problem of exposed land by planting a vibrant food forest," says Jacob Evans, Farm Manager. "Soil is more than just dirt, it is a moving, living and changing habitat."
In November 2017, Danyadara planted 4,900 trees to launch the food forest. The trees, coined "pioneer trees" are not the most beautiful or the most familiar but were hand selected as the right flora to face the challenge of rebuilding the soil. If you are interested in donating or learning more about the project, visit www.danyadara.com/donate.
The Future of Trees
Today, it is estimated that there are slightly more than three trillion trees on Earth, but calculations of human impact suggest that we as a species have cut down a comparable amount since the formation of civilized societies.  Scary since trees are responsible for producing oxygen, absorbing carbon dioxide and are integral to habitat formation.
To learn more about the 2015 study, check out this article by The Guardian or this one by the Los Angeles Times. You can also try your hand at aiding the conservation efforts at home. Treehugger.com has some great tips for kickstarting your own backyard mini-forest.
Next time you find yourself wandering down the philosophical treadway contemplating whether or not when a tree falls in the forest and no one is there to hear it, does it makes a sound, maybe change thought directions.
It's time for a Fourth Agricultural Revolution that will replant grasslands, protect the soil and care for indigenous flora and fauna. Trees are the environmental all-stars that provide shade, prevent damaging erosion and create microclimates to foster life. Say yes to oxygen production. Say yes to carbon sequestration and the fight against land degradation. Say yes to trees!
---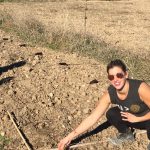 Andrea Blumenstein is a full-time freelance writer currently dispatching from southern Spain where she writes prose, teaches yoga and fills in as an occasional garden laborer. In addition to Movement for Modern Life you can find her work in Louisiana Kitchen and Culture, Country Roads, Gambit Weekly, Rodale's Organic Life and Paste Magazine. When not at the computer, she can be found jogging outside, dancing anywhere and everywhere, or, curled up with a book. Andrea also really likes cats and hanging out with animals in general.
---
Suryalila is a yoga retreat centre in southern Spain where the wholesome nurture and care lavished upon guests is bestowed also upon the environment. Danyadara is their not-for-profit project which is transforming desert into productive land through tree planting.
---