Yay! School's out for many of us and our kids and our thoughts turn to things we can do for the summer. The first thing you can do is to take your yoga away!

If you're a frequent traveller, you'll know that long journeys involve a LOT of sitting. There is nothing better than yoga as an antidote for too much sitting down.
All that sitting often causes back pain, tight hips, tight hamstrings, can give lead to disrupted sleep, disturbed digestive system, lack of circulation and swelling legs and feet. Ouch! Who needs all of this?
But of course our yoga classes can be done anywhere. I've rolled out a mat or done them on a single bed in tiny hotel rooms.
And the time invested in stretching out after travel, I can guarantee, will improve the quality of your trips 100 fold.
Together with Zephyr Wildman, Clive Fogelman, Andrea Kwiatkowski and Lucy McCarthy, we've got you a Travel Series. No matter how tired you are after your travels, there's a class you can do to help you rest, relax, ground, stretch and unwind after a long journey.
Here are some top picks for post travel yoga and for our full range of course, check out our special Travel SOS section.
Too Knackered to Yoga?
When the body is willing, but the mind can't face it, go for Relax and Restore Post Flight.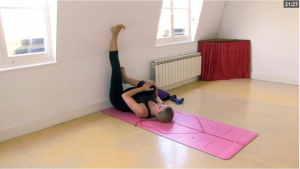 No matter how tired you are after your long journey, your body and mind will thank you for doing these simple post-travel stretches. This class is mostly performed on the back and with your feet up the wall and it's absolutely ideal for when your mind just can't face doing yoga, but your body is crying out for relief after a long day's travel
No Time to Yoga?
Just 12 minutes is all it takes with this Hamstring and Lower Back Stretch.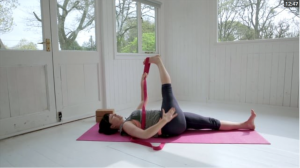 Again, this class is mostly supine, and absolutely perfect for after long periods of sitting when the hips and legs feel stagnant and energy is running low. Perfect to stretch out just when you arrive at your destination and before you reach for that glass of wine!
You may find that these 12 minutes dedicated to yourself will turn your whole day around.
Travel Tummy?
Travel can play havoc with our tummies. Our digestions can be really sluggish with long journeys or being in new places.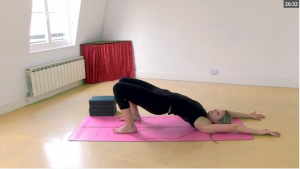 Our After Travel Digest and Stretch class features yoga poses to assist digestion and the movemet of energy round your abdomen so you feel just awesome again.
Jet Lag?
Jet lag can be such an annoyance at best, featuring insomnia or sleep disruption, and a feeling of lack of groundedness. Lucy's Yoga For Jet Lag class is perfect for grounding and getting you back on form after long trips.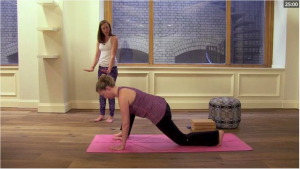 Just Can't Relax
Travel can give us all the jitters – a feeling of restlessness, anxiety and combined with hours of sitting down, this can wreak havoc on your body and mind.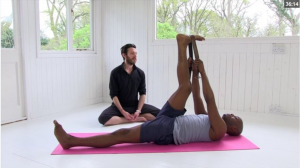 Clive's Supine Stretches for Hips and Hamstrings  is really grounded and calm, perfect for pre-or post-travel jitters and for grounding
Feeling Great – But want to stretch?
Sometimes we feel just fabulous when we travel, excited to be on adventures, the system feels healthy – the only thing is that feeling of having been scrunched up in a tiny space for long periods of time.
The Post-Travel Unravel is ideal for you guys who just want to stretch out and get going!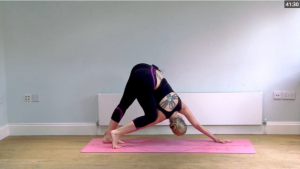 I hope these classes help you to feel grounded, happy, calm and stretched out during all your holiday travels!
Happy Travels!

With love,
Kat xx
18 June 2016