I don't know about you (and who knows about whether the weather will join in!) but I'm ready to celebrate summer this week. I have such wonderful memories of long, carefree summer holidays. Summertime, even when we aren't able to physically take a holiday, somehow always seems hazy, lazy and beautiful.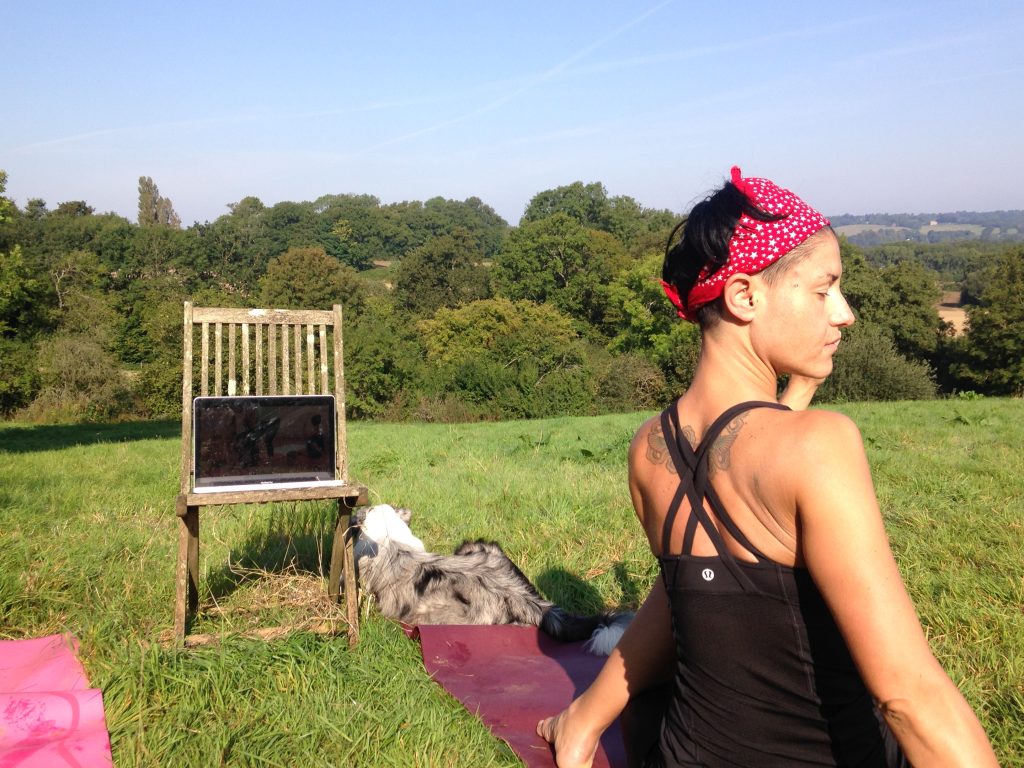 If you are off with your family camping or lux-ing, or if you're going solo on an adventure or just making the most of a stay-cation, don't forget to take your yoga with you.
When teachers are away and everyone seems to be talking about yoga retreats, just remember to pack your retreat in your suitcase, roll out your mat and take your favourite teacher to the park or maybe further afield.
During the summer our routines can go array. Which means that we can be tempted to take time out from our habits and routines which keep us healthy year round, and fall into a less than healthy summer holiday habit.
If you just don't think you have the time, remember our Fire Challenge is there for you. It's amazing how just 4 minutes of fiery feisty movement can cause the transformation you need. If you're wrangling children this summer, you may feel like there's no yoga for you – but have you tried Jean Hall's amazing 5-minute Super-Mum class? Wherever you're at this summer, we hope to keep you moving every day, even if it's just for 5 minutes.
With love
Kat & Team MFML xx
18 July 2016