Yoga Pose Tutorials › David Kam
These short tutorials will give you a little heads-up on specific poses (Asana) which you may encounter. We've found them really helpful for fine-tuning, we hope you will too.
08:47

Mental Reboot

Get back to focus and mental clarity! The ultimate coffee alternative to stimulate the brains back to focus. Perfect for those who are looking to boost productivity or simply in need of refining your coordination skills. Expect fun co-ordination games that you can do almost anywhere which will make your brain ache!!

08:53

Play With Inversions

A tutorial for those who have a strong inversion practice, either headstand or forearm stand and who are looking for a challenge when already stable upside down. This class is best done with a partner. Build control in your centre whilst in an active inversion through multiple leg variations.
11:33

Permission To Play (2): Bolster Olympics

A simple game in which we stand on the bolster and perform the 'olympics'! This challenges your balance and fires up your feet, in turn strengthening your legs particularly your ankles. A great workout for the hips, too. Find out what happens when the surface you stand on is not what you're used to in this fun, playful movement class. You'll need a bolster.

14:03

Permission To Play (1): Shoulder's Tea-time

Mobilise and gently strengthen your shoulders creatively. This playful movement class is a must for those dealing with shoulder injuries or tight shoulders. If you have an injured or weak shoulder, or are just protecting your shoulder, but would like to retain strength in your shoulder, the shoulder's teacup is a fabulous exercise, inspired by qigong. Also a fantastic warm up for safely practising specific movements like wild thing and crowning your pigeon. You will need two blocks or books.
---
Join the Wellbeing Revolution
This is your yoga, your way.
Build a happier, healthier, more sustainable life.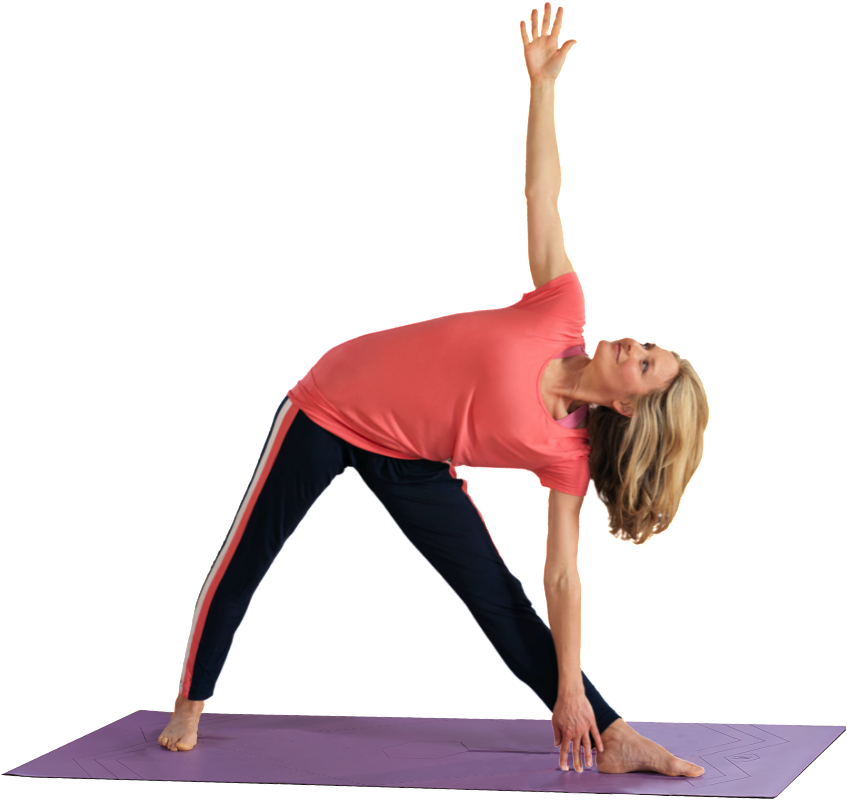 Then subscribe for £15.99 per month. Cancel anytime.