Yoga Pose Tutorials › Andrea Kwiatkowski
These short tutorials will give you a little heads-up on specific poses (Asana) which you may encounter. We've found them really helpful for fine-tuning, we hope you will too.
07:09

Fire Log Pose Tutorial

A short tutorial to help you find the Fire Log pose - Agni Stambhasana - a Yin yoga pose. Often folks struggle with their hips and knees, and it is easy to injure the knees if this pose is not done correctly, so it's worth taking time to get to know how to practice safely. Andrea also discusses modifications of this asana to make things really simple. You will need a block and a blanket.

06:29

Chant: Om Purnam

A beautiful chant which is from Yajur Veda. It means: That is whole. This is whole. From the whole becomes manifest. From the whole when the whole is negated, what remains is again the whole. Call and response the words are: Om Purnam Adah Purnam Idam Purnat Purnam Udachyate Purnasya Purnam Adaya Purnam Evavashishyate.

19:44

Be a Warrior Not a Worrier!

An alignment focused Hatha class based at the wall for standing poses, including the warrior poses. This class uses the wall, two yoga bricks and a strap to make sure that your standing poses are perfectly alighted for your body. The wall is used to give us information as to our alignment. This class is an invaluable tool for checking your standing pose alignment.
30:23

Beginning to Flow, Part 1

The follow on from the beginners videos. This is a sequence teaching us how to link some of the postures we have learned in the stepping stones and beginners' series together. With plenty of technique and alignment cues, this yoga class is great for those who want to start to flow - for you to develop your practice. Plenty of forward bends.

11:04

Strengthen Your Arms to Flow

A short tutorial to show you a few key elements of arm and core strengthening which will aid to to perform your vinyasas with aplomb. If you do this practice 3 times a week, your arms and core will thank you for it. You will need a bolster, a strap, 2 blocks and plenty of resolve.
---
Join the Wellbeing Revolution
This is your yoga, your way.
Build a happier, healthier, more sustainable life.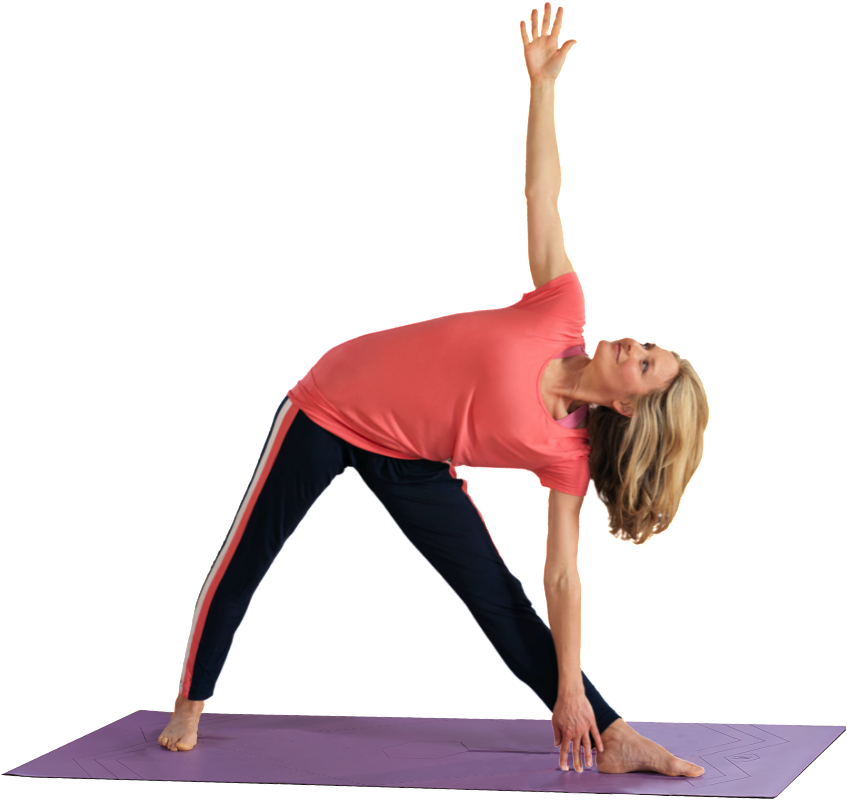 Then subscribe for £15.99 per month. Cancel anytime.