Yoga Pose Tutorials › Kristin Campbell
These short tutorials will give you a little heads-up on specific poses (Asana) which you may encounter. We've found them really helpful for fine-tuning, we hope you will too.
41:18

Flow Towards Flying Pigeon Pose

This strong vinyasa yoga class will flow through a series of poses in preparation for flying pigeon pose (Eka Pada Galavasana), which is essentially pigeon pose perched on top of chaturanga pose. This sequence gradually builds up to flying pigeon pose by focusing on core and upper body strength, the midline connection through activation of the inner thighs, hip opening in external rotation and hamstring lengthening, so it's great for engaging and activating the whole body! You will need two blocks; these can be great for having under your hands to minimize compression in the soft tissues of the hips in some of the lunge shaped poses, as well as being helpful to lengthen the arms and get more space in the poses.

02:58

Look Ma! No Head!

Use two blocks and a wall as a lovely, non-weight bearing headstand practice. This class is great for those of us new to headstand and looking to get the feeling, without bearing weight on the neck and shoulders. You'll feel a lovely upper back and shoulder opening, and this is a super way to introduce yourselves to a modified inversion. From the modified version, Kristin teaches you how to invert completely, if you're ready. For people who love headstand but have sensitive or injured necks, and don't want to weight-bear on their heads. Also great opening for the upper back. Intention: non-weight-bearing headstand

11:54

Tadasana: The Blueprint Pose

Finding your alignment in Tadasana is perhaps the most important yoga pose. In this yoga tutorial Kristin shows us how to find correct alignment in Tadasana, the mountain pose. Then Kristin goes on to show us how to find the same Tadasana alignment in Warrior 2, extended side angle pose, triangle pose and half moon pose including how to keep the knee protected during side angle poses. Essential watching for us all!
---
Join the Wellbeing Revolution
This is your yoga, your way.
Build a happier, healthier, more sustainable life.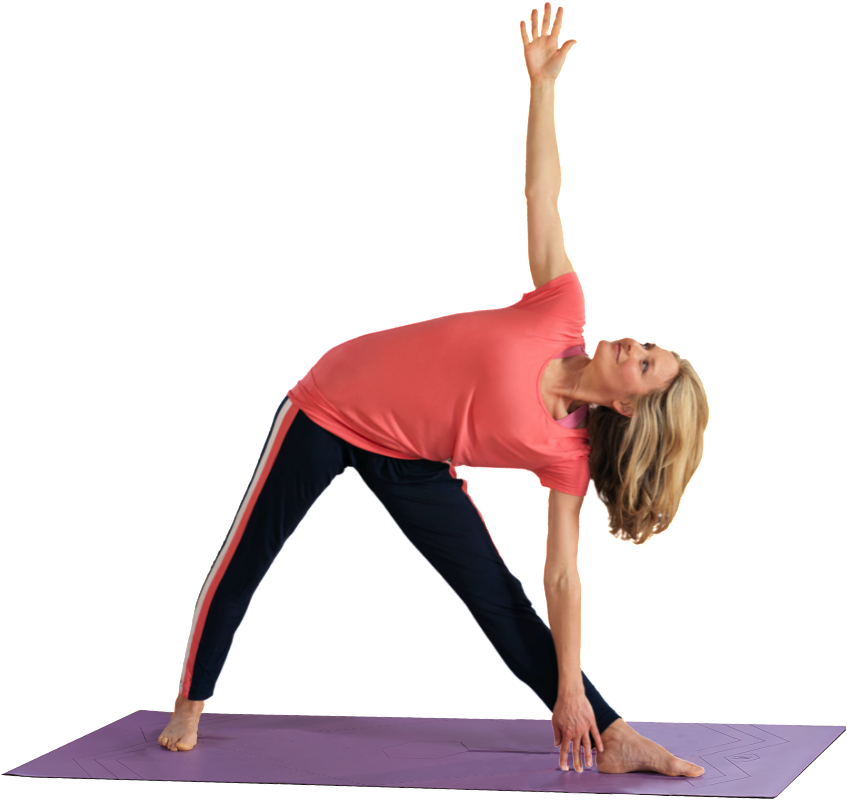 Then subscribe for £15.99 per month. Cancel anytime.