Team Movement for Modern Life is getting really excited right now!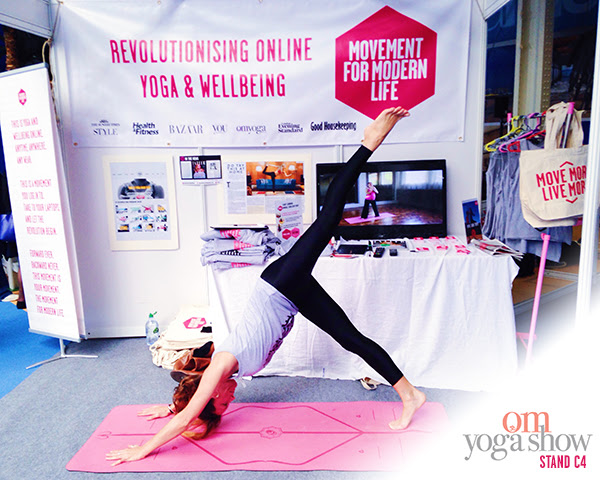 This weekend, from Friday 23rd to Sunday 25th October, we will be in London at Alexandra Palace for the biggest yoga event in Europe.
The trouble with running an online yoga community is that we're online. I love receiving emails and social media messages from our teachers, our Movers and our gang – but I miss looking you all in the eyes and talking face-to-face about how the Movement and our teachers can help serve you. This is what the OM Yoga Show is about for me. I know many of you are dotted around the world, but I hope you might be able to visit London for this extravaganza.
It will be an opportunity to meet and take classes with many of our wonderful teachers. Our beautiful Lucy Bruegger (whose new video is out this week!) will be teaching a MFML class for autumnal days, a nice warning practice perfect for the change of seasons, at 3.30pm on the Friday. On Saturday 17th, I will be discussing my favourite topic, finding Health and Happiness through the use of tech. And at 5.15pm, Kristi Johnson will lead a MFML Forrest Yoga class. Plus, other amazing MFML teachers will be there including Sylvia Garcia, Uma Dinsmore-Tuli, Sally Parkes, Bridget Woods-Kramer, and Celest Pereira.
So do please pop along to stand C4 and say hi. I will be there all three days with the team, and it would be great to give you hugs and high fives and hear your thoughts on the site. And of course, we'll be welcoming new Movers to the Movement too.
With love,
Kat and Team MFML xx
BRAND NEW VIDEOS: