Become more present in your life by living in the here and now and allowing yourself the time to relax, reflect, and reconnect with yourself.
Last month I talked about the importance of practicing self-care and allowing yourself to take some time for you, without feeling guilty in order to nurture the relationship you have with yourself. Part of that process for me is practicing mindfulness.
Mindfulness and meditation are of great importance to me. Without them I don't think that I would be able to have the life I have today, or at least, I wouldn't be able to enjoy it as much as I do! It has helped me to live in the here and now and enjoy every moment for what it is, whether it be a high moment or a low one.
The Importance Of Taking Time Out
Whether it's taking time out from being a mother, running your own business or just everyday life, it's important to realise that time to rest and recover is a necessity not a luxury. Life is stressful; we get busy and many of us forget to take that time for ourselves, which can lead to all sort of issues down the line.
I run my own business and it really is a labour of love. I love what I do and I wouldn't change it for the world, but it's important for me to be able to take time out for myself too. Time to relax, de-stress, reflect and evaluate on how things are going and also acknowledge and celebrate my successes.
Meditation allows for these processes and it's essential in order to keep the dream alive. If we become consumed by all the mundane, 'necessary evils' in our lives, the dream can seem to fade and we may forget why we started out in the first place — this applies to both business and motherhood!
Mindfulness allows me to have ten minutes everyday to reflect, to focus on myself and just be.
Getting Started
As with anything new, it takes time to form a habit and often getting started in the first place is half the battle. So here are my top tips to help you get started with mindfulness and meditation which will hopefully help on your way to a regular, rewarding practice!
The Important Thing Is Just To Begin
"The scariest moment is always right before you start". This applies to anything new, whether we are talking about mediation or writing a novel! If something is new, we often perceive it to be scary or challenging because it is unknown. We do not know what to expect so we delay and put off starting it in the first place.
Mindfulness is about becoming more present in our own lives and living in the here and now of our everyday lives. To quote another famous phrase, 'why put off until tomorrow what you could do today?' There will probably never be the perfect moment to begin your practice, it's down to you to take the opportunities that present themselves and just begin.
Manage Your
Expect
ations
Many people go into mindfulness meditation with the expectation that it will solve all their problems. It won't. One ten-minute session isn't going to provide some kind of epiphany and banish all your stressors, leaving you completely enlightened! Mindfulness is a journey, it is the practice of becoming more 'mindful'; allowing yourself to see things as they truly are, rather than as you think they should be.
In reality, this can be disappointing for some people, so it's important to manage your expectations before you begin your practice and continue to manage them as you progress. You will probably find that as you move forward your expectations will shift into a more realistic realm, leaving you feeling more peaceful and grounded in reality.
Try Not To Judge Yourself Or Your Practice
Probably the best piece of advice I can give you about mindfulness meditation is not to judge or critique yourself or your 'performance'. Mindfulness is not a performance and therefore should not be evaluated or judged from one session to another. The goal here is to relax, reflect and reconnect — ultimately to learn how to be more present and more grounded in the here and now.
You will have sessions that you may feel at the time were 'bad' and you will have sessions that you may feel were 'good', but the important thing is to step back from this judgemental way of thinking and learn from each session. For example, if you felt a session was particularly 'bad' because your mind drifted and wandered a lot, you can learn from this that your mind is very busy at the moment. Likewise, if it wanders persistently to a particular topic, you can learn that this particular thing needs attending to and decide how best to do this.
As with anything, persistence, practice and perseverance are key. Be persistent in your quest to find those ten minutes every day to practise your mindfulness meditation, and persevere to become more present and grounded in the reality of your here and now.
---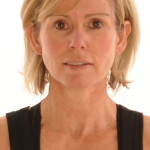 This post was written by Jayne Nicholls, founder and director of Group X Training, creator of 'Freestyle Fitness Yoga', writer and pioneer. Jayne has spent a lifetime moving to music and has been in the industry for 25 years, initially in fitness before moving into yoga 16 years ago. Creator of 'Freestyle Fitness Yoga' and Virgin Active's 'Nova' workout, Jayne now helps others "be the best that they can be" by providing the very best training and industry standard qualifications in Yoga & Fitness.  If you would like to take your yoga practice a step further and see how you could make your passion your profession, why not consider training to become a fully qualified yoga instructor?