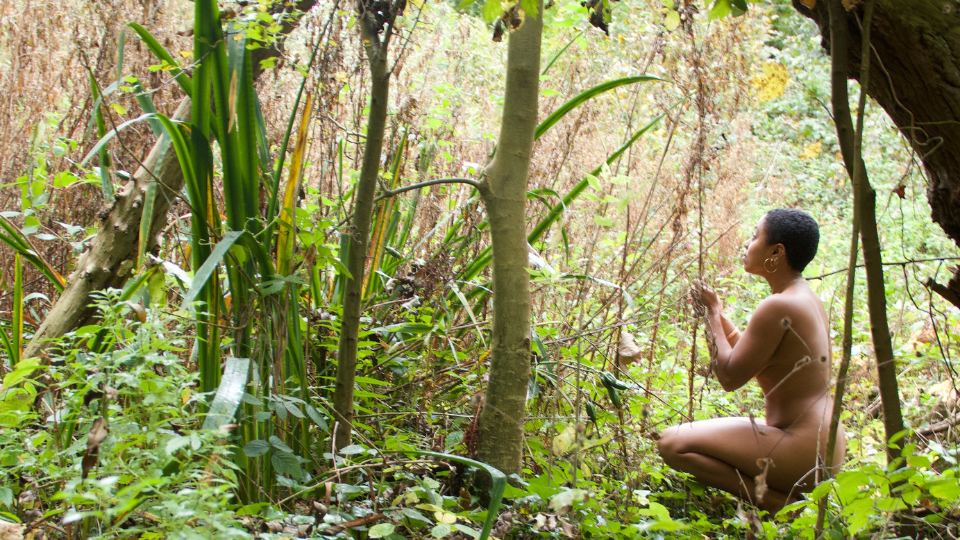 Reconnect to play, natural creativity, and wildness with Ava Riby-Williams
Thursday 14th July 2022 | 7pm – 8.30pm (BST)
"You do not have to be good. You do not have to walk on your knees for a hundred miles through the desert, repenting.
You only have to let the soft animal of your body love what it loves."

– Mary Oliver
Join us for this exciting workshop with Ava Riby-Williams as we explore rewilding movement and reconnecting to play and natural creativity.
We are not separate from nature. Our bodies, our skin, our smell, hormones and desires hold a raw, wild (and often hidden) magic. When animals of prey escape the chase of predators in the wild, they shake their bodies to release and recognise the stress of the moment. How often do we release stress in this way? It's likely that stress remains in the body and we continually to add to it.
Our bodies hold intuitive wisdom and wordless intelligence that can not only bring us into the present moment, but can guide us into living more fully as our highest selves – aligned with our wants, feelings and relationships: to self, other and the environment.
How might you move to truly express and release elements from your experience?
What is the soft, wild animal of your body telling you?
What does it need?
This workshop will be a mixture of guided fluid movement designed to connect to natural currents and shapes that our bodies follow, and free movement where you can allow your body to show you what it needs. We will also play with sound making and moving collectively as a group, inspired by hive animals.
All people/creatures are welcome. Movement is designed to be accessible and led by your own feeling.
What to expect:
Guided movement to connect to your body
Time to explore free movement
Support throughout to help you uncover your intuition
Release stress, have fun and rewild your movement practice
Exploring free movement can feel daunting, particularly if you usually practice guided yoga classes. But we encourage you to dive in and explore new ways of movement. Who knows what you may discover!
Ava Riby-Willams is creative and intuitive yoga teacher, facilitator and artist who sparks curiosity and play. Her teaching focuses on finding presence in the moment, empowering students to become their own inner teachers and recognising ourselves as diverse divinity, in unity. You can try Ava's classes here.
Can't make it live?
We will be offering a on-demand playback of the workshop for 14 days afterwards, so you don't have to miss out!
Cost
£20 for subscribers
£25 for non-subscribers
---
BOOKINGS ARE NOW CLOSED
---
Questions
If you have any questions about this online workshop with Ava, drop us a message on support@movementformodernlife.com
---
Terms & Conditions
Practising safely
The live online workshops are for your education and your enjoyment only. You are participating in the live classes at your own risk. You are encouraged to to take breaks when needed and/or when in doubt, don't do sequences that you are even a little concerned about. If you have any health condition, please seek medical advice before taking any form of exercise. If you have any concerns, please let us know before the workshop starts.
If you feel unwell in any way or if you experience any discomfort during class, please stop the class and consult your health practitioner immediately. Remember that yoga is mostly a journey off the mat and into life, and it is a journey about taking responsibility for our own actions and cultivating self-knowledge. Only choose exercises which will nurture and support you, and please take responsibility for yourself and your current abilities during your practice. Remember that each day is different, and even if yesterday you were able to perform a movement, that is no indicator that the same exercise is possible today. Please move within your comfortable limits and if you're in any doubt whatsoever, please seek medical advice.
We are not medical practitioners and we do not seek to offer medical advice. Please consult your healthcare practitioner before starting any new exercise. This is particularly important if you have any limiting condition or are, pregnant, nursing, regularly taking medications, or have any existing medical conditions. We do not accept any liability whatsoever for any injury or damage, either during or after this retreat. Your participation in this retreat is entirely voluntary and at your own risk, and you agree to abide by the T&Cs of Movement for Modern Life.
Payment
Your secure payment will reserve your place on this very intimate, special online retreat. No refunds will be made.
Your data
By signing up to the online retreat, you consent to us adding your name and email address to our marketing database. If you do not wish to receive emails from us outside of this retreat, please do let us know and we will be sure to remove you from our database.