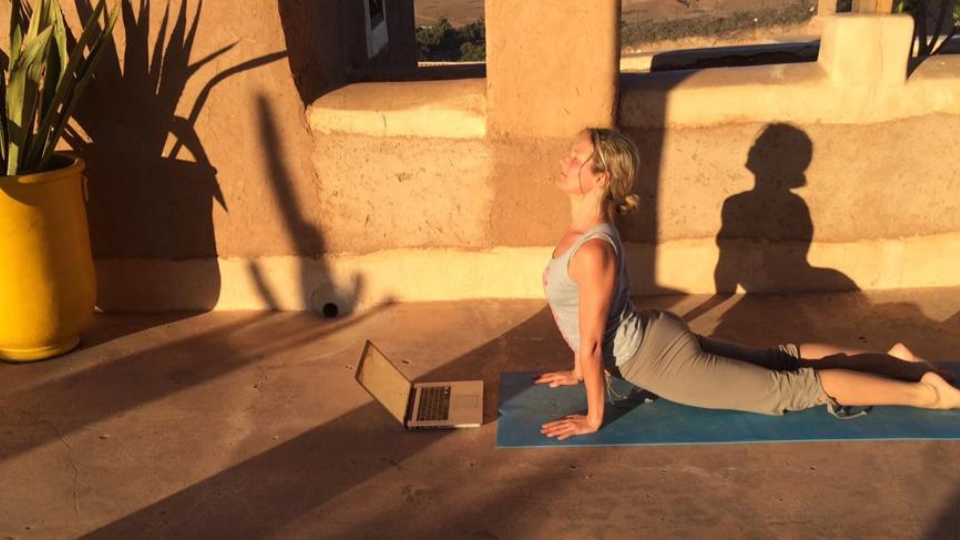 How can online yoga retreats be as magical as in person ones? Joanna shares the benefits of retreating at home, AND the ways to get the most out of your online retreat experience.
It is normal to question if online yoga retreats can be as effective in person ones. Retreats have played a big part in my life, I lived at the beautiful Suryalila for 18 months (but that was mostly work!), I've been on silent retreats, I've taught retreats… but I didn't consider how beneficial an online yoga retreat could be.
Many of us had never even considered attending classes online before 2020… but somehow that became the new norm as we navigated our way through the pandemic. Thank god for Zoom ey? We managed to stay connected, maintain our practices, feel less isolated and alone. Whilst attending an online yoga retreat really was not something I has imagined before, I was very pleasantly surprised with what a joy and gift an online retreat can be!
---
Can an online yoga retreat at home offer the same feel-good factor as a retreat in 'real life'?
Yes absolutely. In some ways, I think that it has the potential to be even more transformative.
---
The AMAZING Benefits of Attending an Online Yoga Retreat:
It offers an opportunity to truly journey inwards and learn how to make time and space for yoga at home.
A retreat is truly luxurious and offers the chance for you to step away from your daily routine whilst having all your needs catered to so you can focus on your practice. Whilst this is lovely, this isn't the reality we live in! The reality is we lead busy lives and it's hard to carve out practice time. I feel the opportunity to retreat at home is so much more helpful in this regard as we have to carefully think about how to make the time and space for our practice. Retreating online at home may well be a way to truly embed your practice into your life.
Community, Connection AND Disconnection!
Connecting through a screen may not seem like the easiest way to connect and develop rich experiences, but in my experience it really can be! There is the opportunity to practice in community, move and breathe as one. There is always a chance to chat and exchange inspirational experiences and stories too.
BUT the word disconnect is important too! We often choose to retreat in order to disconnect from daily life and connect with ourselves and our spiritual connection too. When we attend in person retreats the excitement of meeting new people and sharing in a group can take away from this opportunity to truly disconnect to reconnect. The beauty of the online retreat setting is there is the choice to reach out to the community for support, but the deepest connection being cultivated is the one with ourselves, at home, in the comfort of your familiar surroundings.
Value for Money
Let's be honest, an in person retreat comes at a very high price once you add up the cost of travel, accommodation, food, and retreat fees. Yes you do get a lot for your money, but it just isn't accessible for everyone. The online retreat setting does make the experience of a weekend retreat, diving deeper with a teacher and a community, more accessible.
Environmental Impact
I have to drop this in here too… there is a hell of a lot lower carbon footprint walking to your laptop compared to a flight to Spain (eeek!)
---
---
5 ways to get the most out of an online yoga retreat:
1. Plan ahead
Take time before the retreat to decide what you will eat and prepare as much as you can ahead of time (we always send out some recipe ideas too!). That way, you can spend as much time as possible focussed on the retreat. Bring your intention to prepping your food and perhaps try out eating a meal in silence.
Also gather together everything you need to make your retreat feel extra nourishing. This extra preparation will feel so supportive when you are in the middle of your retreat.
Finally, prepare the space you plan to practice in, have your props nearby (or substitutes), some nice smelling oils or incense, some cosy socks and an eye pillow too!
---
2. Communicate with your Household and Friends
Make sure you take time to explain what you are planning to do to your friends and family, and get them onboard.
You can set aside time that you are present for them during the weekend, and invite them to get involved in any activities you're planning outside of time scheduled online. It can also help to let others know that might be trying to contact you online or by phone that you will be unavailable.
---
3. Make a Schedule for the Retreat
Make and stick to your schedule. This is one of the things that will allow true rest and the chance to reap the benefits of a retreat. All retreats are timetabled with time for free activities – but ones that are in the spirit of what you are doing.
If the time outside of class is not scheduled, there is the risk of getting drawn into 'normal' activities. It can be difficult but having set times and plans for the day gives us the opportunity to drop deeper into the practices. It also helps the nervous system to get the rest it truly deserves.
---
4. Scheduling Time Outside and Space for Rest
Whilst it is important to schedule your time. Don't overschedule. Allow some time to rest; to stare at the clouds; dream; to do nothing.
It is this time, not overburdened with a to-do list that allows space to truly rest and to feel the inspiration felt on a retreat in real life. This time could be spent outside, going on a walk, or simply sitting in nature. The important thing is to free ourselves from the need to be productive ALL THE TIME.
Spend some time just being. I love scheduling in some silent time too 🙂
---
5. Take notes and Journal
I really recommend having a journal on hand. During the weekend it is not to make note of things you enjoy and ideas to revisit. It can be fruitful to journal during a retreat – I'm always surprised at the inspiration that comes through when I quieten my mind and allow space!
---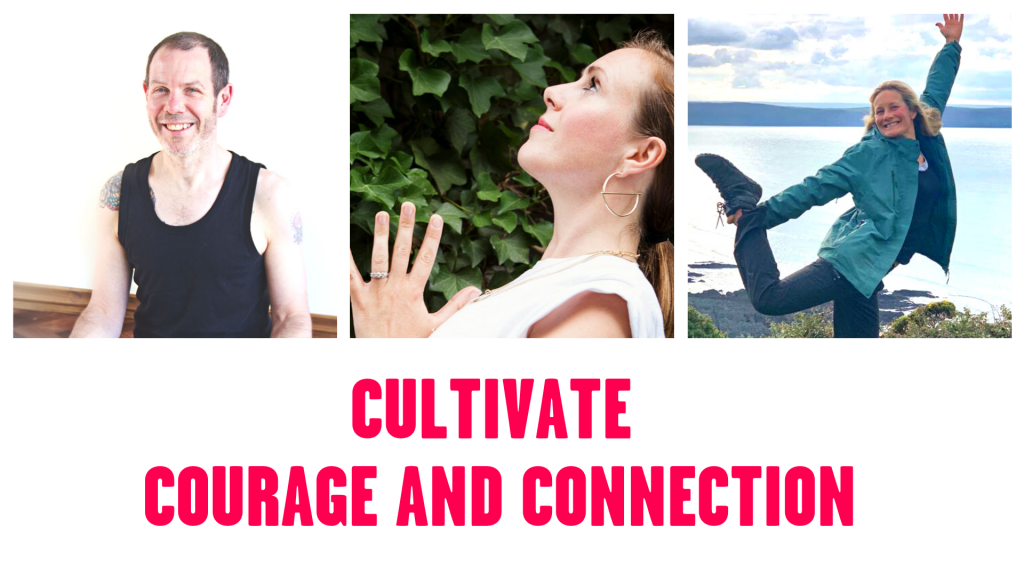 ---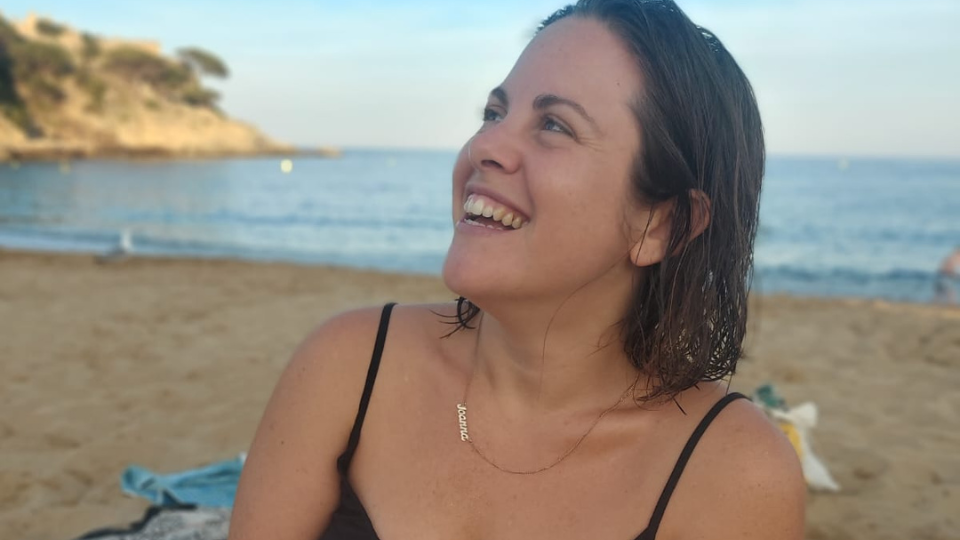 Written by Joanna Gilbert – Joanna originally trained in Frog Lotus Vinyasa Flow with Vidya Heisel in 2015. Since then she has been discovering new ways to connect to her body. Joanna is passionate about combining mindful-movement, with play, and self exploration.
When not playing she can be found working behind the scenes with MFML as the chief Happiness and Wordsmith Maven!
---