What on earth is life all about? Well there are many answers to these age-old existential questions, but as I move through the years, I think that a good part of my journey is learning about the true value of self-acceptance.
---
Radical Self-Acceptance
There's the self-acceptance which is bandied about as a surface acceptance. This is a sort of reticent letting go, a ho-hum, if I have to, kind of self-acceptance. But the real deal, the radical self-acceptance, is self-compassion.
Really being kind to ourselves, however we may find ourselves in each moment through our lives. We all change in our lives, that is the very nature of life. Things that we thought that we were, that we held dear in our teens are usually not the things that are important to us through the decades. So self-compassion is being kind to ourselves wherever we are in our journey, in this moment of life.
---
---
Self-Compassion
Perhaps right now is a particularly hard time, perhaps there are many physical and emotional challenges to meet. Can we be compassionate to ourselves. Can we be a kind friend who supports and nourishes yourself, as we want to be nourished by others? If right now is a wonderful time in your life, are you able to fully embrace this moment? Enjoy and bask in the moment, knowing that yes, this too will pass and it is fleeting.
Self-compassion and self-acceptance involves really loving ourselves for who we are, whoever we may be, and whoever we may love. Personally, I haven't found this an easy journey at all. I wasn't always honest with myself about who I loved, but now I'm finding it much easier to be me. I feel much happier to say to the world that yes, I can choose who I love, and I really do love my girlfriend.
It still feels a bit awkward to me to proclaim my love to the world. Not just because it is a queer love, but because I very much feel that what I do and with whom is only my own business. The truth is though, I think my awkwardness is perhaps something deeper within me and within my culture. Perhaps true path of self-acceptance and self-compassion involves really being kind to all of those social identities that we find to be slightly awkward.
---
---
Pride 2022 – be proud of who you are
This month is pride month, and I can only hope that you are able to feel a pride in who you are, in who you love, and are able to really stand up for your heart-felt beliefs and longings. This isn't an easy path, it's not a path filled with rainbows. It is a journey of soul-searching, sitting in quiet, listening to our own heart, and following the guidance of our heart and gut.
Your own wellbeing journey is never the same as it was yesterday, and tomorrow it will look different too. And your path isn't the same as your neighbours. What you can do is sit, listen deeply to yourself and to others. Give yourself the space to really occupy the space that you belong in.
Welcome yourself, the whole of yourself, including all the awkward parts and things that you wish you didn't have. Welcome the whole of you home to yourself. For me, a sense of pride in who I am is a journey of homecoming.
For me, a sense of pride in who I am is a journey of homecoming.

Kat Farrants
It's not always easy being queer, and I really do appreciate all the support all of you wonderful friends, community and Movers have shown to be through the years, supporting this small queer-owned venture. I am grateful for this community full of brave-hearted souls, all finding their own paths and journeys to fully accept and love the body, mind and heart, standing up for ourselves and supporting others.
---
---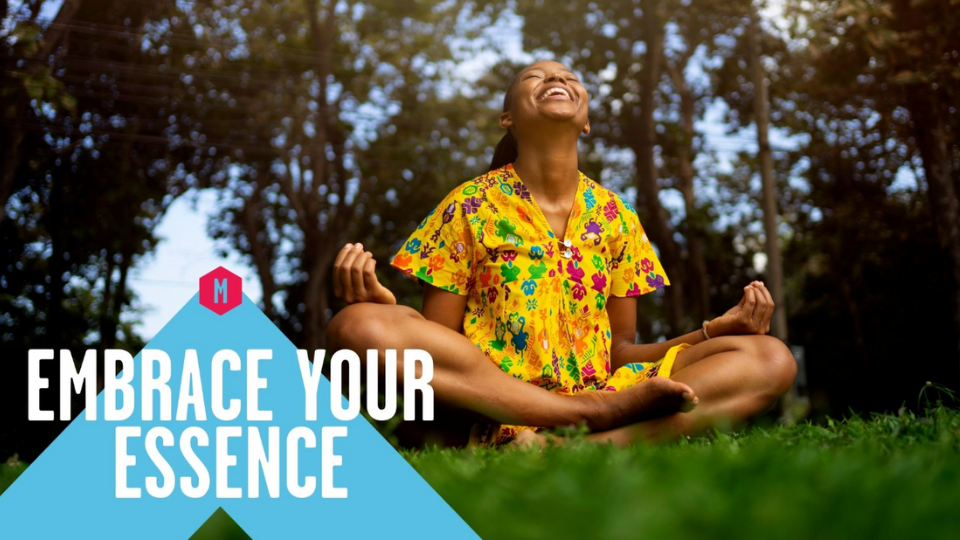 ---
---
Written by Kat Farrants, founder of Movement for Modern Life.
---