I'm a firm believer in doing something different, maybe not quite so far as the 'do something that scares you every day' – that's maybe pushing it. But trying new things.
The only trouble is, I don't know about you, but my daily routine is pretty much down pat to the things which work for me, help me to work, make me effective and efficient and of course, make me enjoy (in fact LOVE!) my daily life.
Maybe that's the problem. I'm slightly in love with my life. I arrange everything in my life with a great deal of care. From my daily routine, to where I work, to who I choose to work with, to what I eat, where I choose to go and with whom. You get it. I'm fussy. And I'm sure you are! I'm sure that you've dreamt up the life that you love as well, because isn't that the fun part about creating your own life when you're a grown up?
But, the problem with this is that we can get a little bit stuck in a routine. Everything is 'just so', to my taste and exacting requirements and my days are split up in the way that optimises my fun and productivity at once. And it means that I don't really get to try new things.
Now this is the beauty of Christmas! It's a 'liminal time'. A time of inbetween, of the end of the routine and hum drum of the year and the start of a new one. It's a time for celebrating with friends or family the good in life and the year, or for reflection. So it's the perfect time for doing something a little bit different.
Here's my list of ideas for trying something 'completely different'.
1. Ice Skating
Although some of you will be 'onto' skating and maybe even a regular, for the rest of us, it's a once-a-year thing. It's a kind of extension of your yoga practice. It requires a deal of balance, poise and focus to stay upright. And for those who've mastered upright and moving, then there are the shapes – well, maybe I'll be aiming for upright! But I took a friend last year skating and we had a wild time. I do recommend giving it a go and see if you can practice your best yoga moves on Ice (or just keep your mountain pose).
2. Go to the beach
Maybe you live by the sea (lucky you!) in which case, skip this – and go to the Mountains! But for me, the seaside is at its most glorious in the winter-time when long shadows cast along the seaside. See if you can pack a rucksack, borrow or take your dog, and go for a full day's hike along the coast, exploring an area that's new to you. When everyone else is feeling stir crazy and stale inside, do something completely different, and make the most of the empty areas and natural beauty of the world. There is so very much to love in this life and be grateful for, and nothing wakes you up to the wonder of the world more than an empty beach.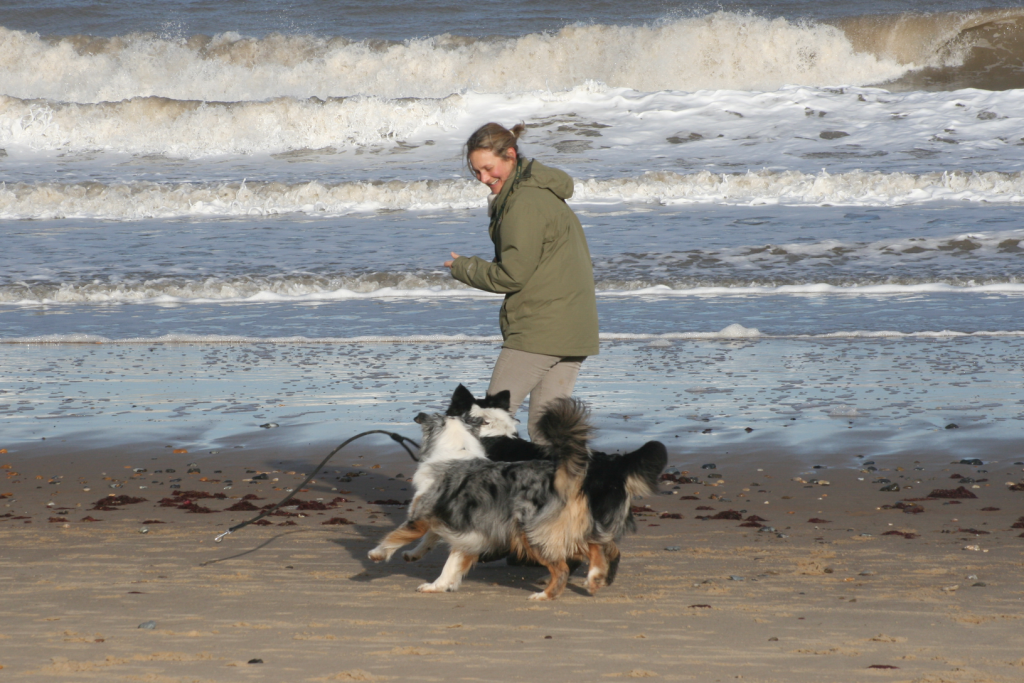 3. Start Volunteering
Maybe you always mean to volunteer but there isn't the time. Well Christmas can be the perfect time to start something different, and there are charities set up to help the homeless or vulnerable over the Christmas period. Now is the perfect time to start volunteering. It's been proven that just by giving you'll feel so much happier, and life will feel so much more meaningful for you. There's never been a better time than to start giving the gift of time to those who need some.
4. Start Giving
Are there any things in this world you feel strongly about and think could be better? Now is the best time to start donating whatever you can, to your favourite charity. Be it a mental illness charity, an animal charity, an environmental or nature charity – now is the best time to giving gifts back to the world. One way I sneakily use to incorporate extra giving at Christmas is that I give gifts which involve gifting to charity. I used to sponsor a donkey for my granny. I now 'gift' my god-daughter to become a tiger protector, and they give her a personalised little book all about tigers. How sweet is that?! So both her and I get to feel good, and she learns how wonderful tigers are, and how important it is that we conserve their habitat. YAY!
5. Start a Random Act of Kindness Every Day
When we're kind to others, the world is kind back to us. But it also just makes us feel great! So see if, every day, for no reason whatsoever, you can go out of your way for somebody else. If you find it hard to find the time, or even find it hard to find someone to bestow your kindness on, see if you can bestow kindness via social media or email! And if you're still struggling, why not start to be kind to yourself. Our Embrace your Essence Challenge is all about getting strong and happy in your centre and simply being kind to yourself.
6. Do Something That Scares You!
Are you too scared to move house to go live in the place you've always dreamed of? Too scared to give up your job and do that thing you've always wanted to do? Or too scared to go hiking or travelling to somewhere that's always intrigued you. Yes, this is your time. Gather your internal power – you may want to do Lucy's Power Pose series, get some confidence and some inner grit and just go get 'em!
You know in your heart of hearts that there is nothing at all in the world that is really scary, and fear is so good at keeping us down and downhearted. So hatch a plan – and then do it!!
To give you strength for conquering your fears, did you know that we have a whole section to help you to Master Confidence? and maybe try This Inversions Class for Fearlessness with Zephyr to help.
I do hope you enjoy this Christmas, be kind to all around you and keep scaring yourself!
---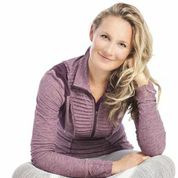 This post was written by MFML's fabulous founder, Kat Farrants.