Hatha Yoga › Ash Bond
Hatha Yoga is the name given to all physical yoga postures and breathing techniques to prepare the body for meditation. However, hatha yoga is commonly known for yoga with an emphasis on steadiness, so expect more static poses and longer yoga pose holds. The slower pace of Hatha classes makes it suitable for beginners, however it also provides a focus for more advanced practitioners and the possibility to explore the merging of breath, mind and body. Hatha Yoga provides the basis for many other forms of yoga including ashtanga yoga, vinyasa yoga, power yoga, yin yoga and restorative yoga. You may wish to follow your practice with yoga nidra, meditation or relaxation.
50:23

Fun Forrest Inspired Yoga for Strength

This strong, hatha yoga class is inspired by Forrest yoga; it is strengthening and really great fun! Start with abdominal work and strengthening goddess pose, then explore how to lean into support: support of the props; of our experience; of our deep, considered breath. If you have dipped your toe into the Forrest Yoga pool already, this class is a chance to play with some arm balances and some stronger hamstring work. You will need two blocks, a blanket and a bolster (if you have one) for our exploration of splits and frog over a bolster.

48:14

Fiery Forrest Yoga Inspired Class

This strong, hatha yoga class is inspired by Forrest yoga and designed to ignite the light inside of us. Forrest yoga focuses on releasing a stiff neck and strengthening the shoulders. This yoga class has a particular focus on opening the back and hips with some powerful work to fire up the core and unlock our shoulders. The perfect class as an antidote to sedentary modern life! There is an intention to bring awareness to our breath and to soften, even in intensity. You will need a rolled up blanket and a towel for our abdominals.
---
Join the Wellbeing Revolution
This is your yoga, your way.
Build a happier, healthier, more sustainable life.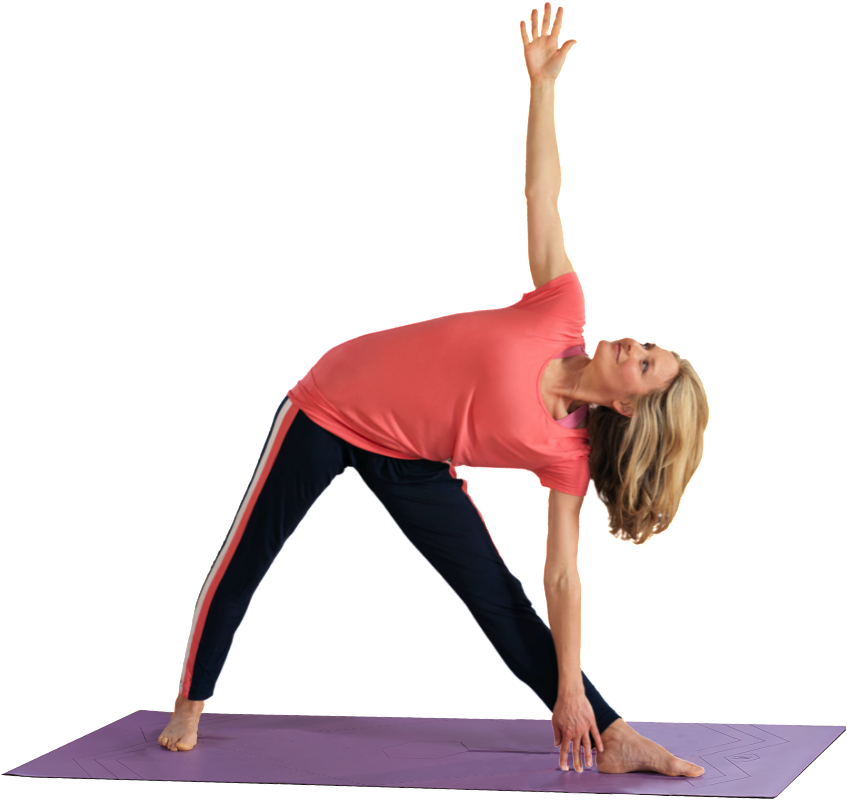 Then subscribe for £15.99 per month. Cancel anytime.