Hatha Yoga › Joo Teoh
Hatha Yoga is the name given to all physical yoga postures and breathing techniques to prepare the body for meditation. However, hatha yoga is commonly known for yoga with an emphasis on steadiness, so expect more static poses and longer yoga pose holds. The slower pace of Hatha classes makes it suitable for beginners, however it also provides a focus for more advanced practitioners and the possibility to explore the merging of breath, mind and body. Hatha Yoga provides the basis for many other forms of yoga including ashtanga yoga, vinyasa yoga, power yoga, yin yoga and restorative yoga. You may wish to follow your practice with yoga nidra, meditation or relaxation.
42:21

Restore yourself: Drop into stillness

A great yoga class to end a frantic day. This class winds you down and prepares you to drop into deep peaceful sleep. With hatha and restorative poses, this class is a great way into a settled and calming evening. Class starts standing with gentle neck rolls, then gentle hip stretches and finally lying down in long holds so you can drop into a meditative state. Although class calls for two bolsters, rolled blankets or cushions will work just as well.
---
Join the Wellbeing Revolution
This is your yoga, your way.
Build a happier, healthier, more sustainable life.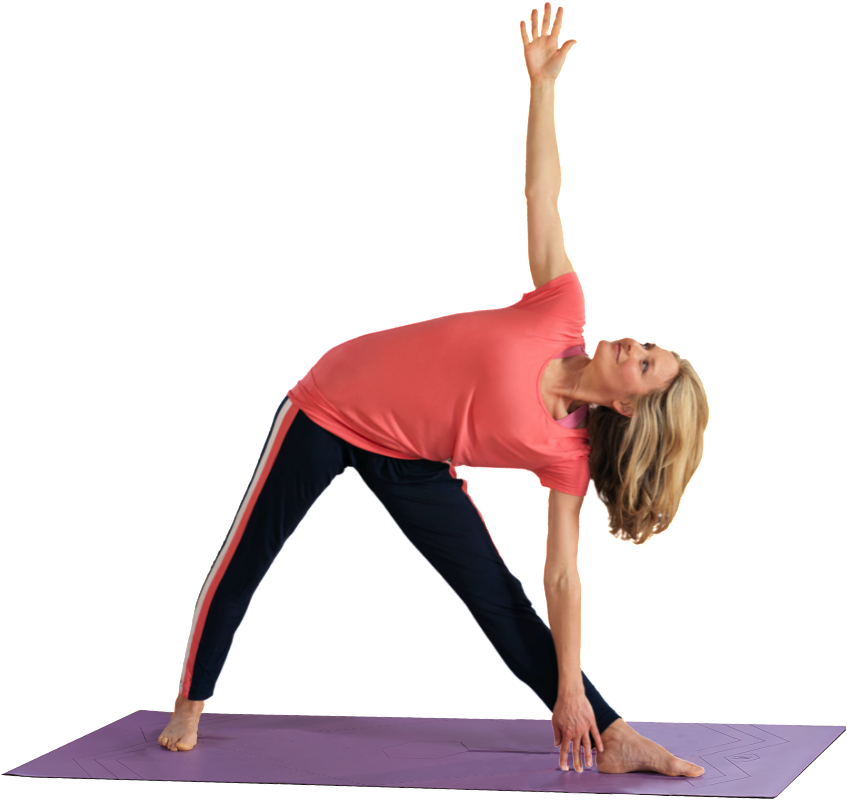 Then subscribe for £15.99 per month. Cancel anytime.