Hatha Yoga › Leila Sadeghee
Hatha Yoga is the name given to all physical yoga postures and breathing techniques to prepare the body for meditation. However, hatha yoga is commonly known for yoga with an emphasis on steadiness, so expect more static poses and longer yoga pose holds. The slower pace of Hatha classes makes it suitable for beginners, however it also provides a focus for more advanced practitioners and the possibility to explore the merging of breath, mind and body. Hatha Yoga provides the basis for many other forms of yoga including ashtanga yoga, vinyasa yoga, power yoga, yin yoga and restorative yoga. You may wish to follow your practice with yoga nidra, meditation or relaxation.
57:05

Coming Home to Your Hips Slow Flow

A deep hips yoga class, a perfect antidote to long days spent sitting, which is about coming home to yourself. In this alignment-focused and beautifully sequenced slow flow, through working the deepest muscles of your hips and your core you will find a place you be can rest within yourself. You will need 2 blocks and a strap.

22:59

Moving Into Gratitude

A blissful flow to move you into gratitude fast! This lovely fast-paced flow will open your heart, your back and get you moving into the day.

01:15:10

Journey To Your Centre

A class to remember who we really are through the sutle body. In the first 15 minutes, you will explore a completely different kind of yoga, where you will explore deeply within yourself and your body to find the middle body, the deep centring space within us all. You'll move slowly, deeply, and softly through a highly conscious flow class which ignites a remembrance of centre as a place to rest into through all the activities of life. This class is magic for your nervous system. Note that the headstand tutorial can be watched as an addendum to this class if you have no experience of headstand.
35:10

Your Intelligent Body: Opening Your Front Body

This is the third class in the Intelligent Body series, designed for beginners, athletes or those who work at a desk. This class gives some alignment-focused poses to open up and strengthen the front body through plenty of shoulder-opening poses and backbends. A great class after a day slumped ove the desk! You will need to be close to a wall, have a couple of blocks, a strap and a blanket handy.

21:51

Your Intelligent Body: The Side Body

The second part in the Intelligent Body series, especially for beginners, athletes or those who work at a desk. The importance of stretching, lengthening and releasing the side body is often neglected, but these stretches are integral to the health of the spine, shoulders and hips. A wonderful way to release after a long day.

30:13

Your Intelligent Body for Beginners: The Back

First in Your Intelligent Body Series: a sequence designed for beginners and those with inflexible spines to open up their back body - great for those with tight hamstrings, tight upper back or shoulders. This may work for those new to yoga, but also if you're an athlete or spend the day desk-bound. We recommend that you practice this sequence every day until you feel more freedom and release in your spine. You will need a couple of blocks, blankets or cushions and a chair/sofa handy.
---
Join the Wellbeing Revolution
This is your yoga, your way.
Build a happier, healthier, more sustainable life.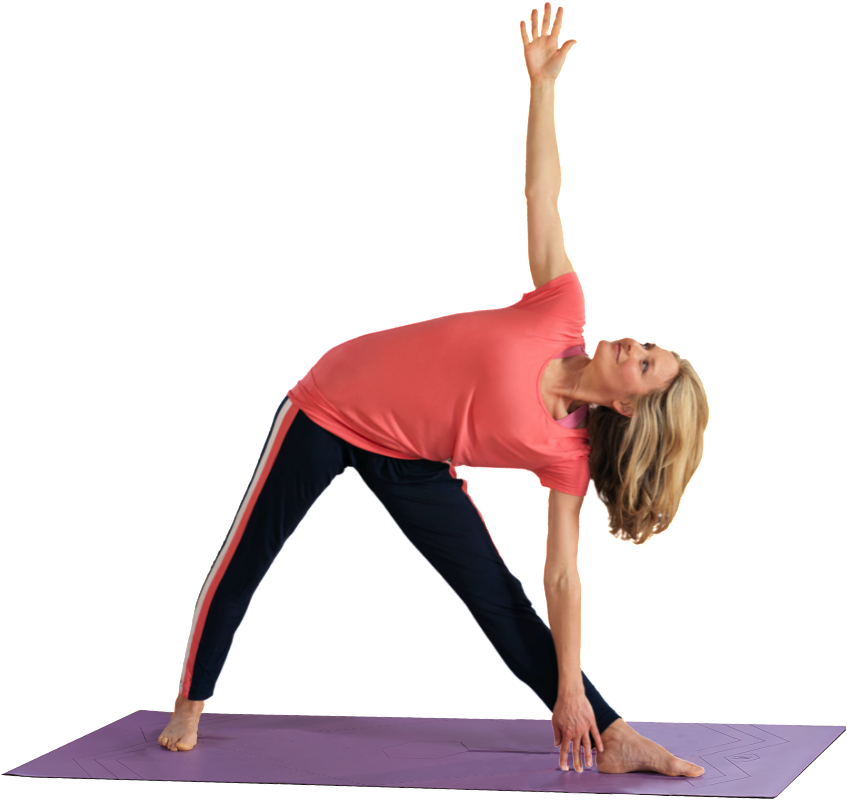 Then subscribe for £15.99 per month. Cancel anytime.