Hatha Yoga › Robin Watkins - Davis
Hatha Yoga is the name given to all physical yoga postures and breathing techniques to prepare the body for meditation. However, hatha yoga is commonly known for yoga with an emphasis on steadiness, so expect more static poses and longer yoga pose holds. The slower pace of Hatha classes makes it suitable for beginners, however it also provides a focus for more advanced practitioners and the possibility to explore the merging of breath, mind and body. Hatha Yoga provides the basis for many other forms of yoga including ashtanga yoga, vinyasa yoga, power yoga, yin yoga and restorative yoga. You may wish to follow your practice with yoga nidra, meditation or relaxation.
26:33

Manage Anxiety (9): Relax & Sleep Into Greatness

A few stretches to activate the parasympathetic nervous system and relax the body, guided relaxation: body scan, breath counting and image visualisation, this yoga nidra is inspired from: Yoga Nidra book by Yoga Publications Trust

28:34

Manage Anxiety (6):Moving Through Stress

This the practice for when your feeling in the heat of stress. Start by writing everything down that is on our mind, then moving into invigorating movement to let out some adrenaline and frustration. You'll need a pen and paper to write your stresses down before you start. As the video comes to end, we wind down, transforming out state of stress to a state of calm

24:55

Manage Anxiety (8) Wake Up and Be at your Best

The perfect class for waking up so that you can energise and focus for the day ahead. A wonderful morning yoga class or to re-charge throughout the day. Move stagnant energy around the body. Kick start your day with energy or practice in middle of the day or before you have a deadline and you feel drowsy and drained. Starting with gentle stretching and breathing exercises, with alternate nostril breathing, then moving to standing pose and modified sun salutes with backbends and balances, perfect for getting you focused.
---
Join the Wellbeing Revolution
This is your yoga, your way.
Build a happier, healthier, more sustainable life.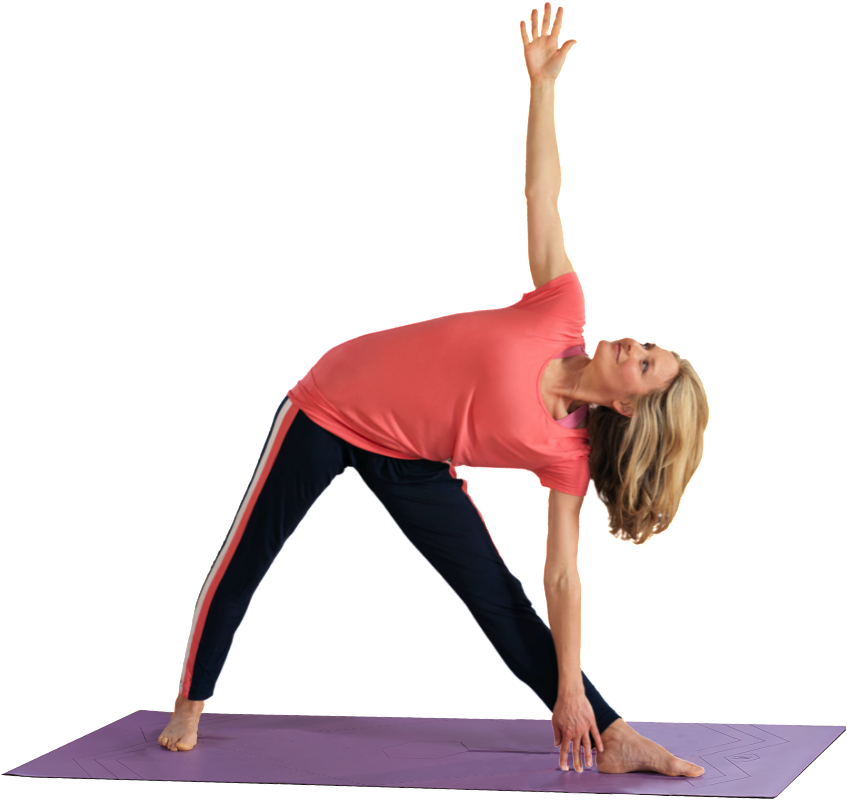 Then subscribe for £15.99 per month. Cancel anytime.