30 to 45 mins › Lizzie Reumont
32:38

Protect & Recover 3: Healthy Spine

Perfect for recovering from illness or injury, or for those seeking more gentle variations to the usual yoga class. This yoga class can be done either standing or in a chair. This class helps to very gently mobilise and create a sense of awareness and balance through the back - the vertebra, ribcage, shoulders and arms and hands as they relate down into the hips, and up through the neck. The slow pace gently brings the spine into flexion, extension, side bending and twisting either in sitting position or through standing. You will need a chair.

33:19

Protect & Recover 2: Gentle Floor & Modified Standing Poses

Perfect for recovering from illness or injury, or for those seeking more gentle variations to the usual yoga class. This yoga class focuses on gentle, smaller movements and exploring the movements of the lower body. Starting with lying on the back, we then move through modified sun salutations. If you want to be able to flow, but your body has more limited mobility, this is a great class for offering variations on common poses. Learn how to lunge safely, how to do chair-supported warrior poses and some gentle chair twists, before closing back at the floor to rest.You will need a chair.

41:34

Yoga For Illness and Recovery

How can yoga support us through times of illness and recovery? We talk with Lizzie Reumont, a Jivamukti yoga teacher and Rolfer, who has experienced a number of illnesses through her life. We explore with Lizzie what happens physically and mentally when our body lets us down; how can we practice in a way which nourishes us and supports us; and how we can show up for ourselves as we go through difficult times. Why not check out our Gentle Yoga for Times of Illness course
41:32

Jivamukti Morning Flow: And We Rise

A morning wake up call! Perfect for the morning, to get you moving, or anytime you need a little spaciousness in your body, mind and spirit. A swift-moving Jivamukti flow featuring sun salutes, standing poses, twists, and a headstand preparation and practice as well as a full final sequence. In our busy lives, it's wonderful to make space for yourselves. You will need blocks and a belt.

30:10

Move into Balance

A sweet class to get you moving with balance in every pose. An express version of a Jivamukti class with sun-salutes, standing poses, backbends, balances, a headstand and forward bends, this class is perfect to get you moving with balance at the start of the day.

40:16

Jivamukti Yoga for Cellular Renewal

A cleansing Jivamukti class designed to cleanse the body and balance the mind. A fast-paced Jivamukti vinyasa this featuring plenty of twists as well as shoulder and hip releases, you will be breathing deeply into the organs, vital to aid cleansing. Perfect for the morning to set your day on the right footing.
---
Join the Wellbeing Revolution
This is your yoga, your way.
Build a happier, healthier, more sustainable life.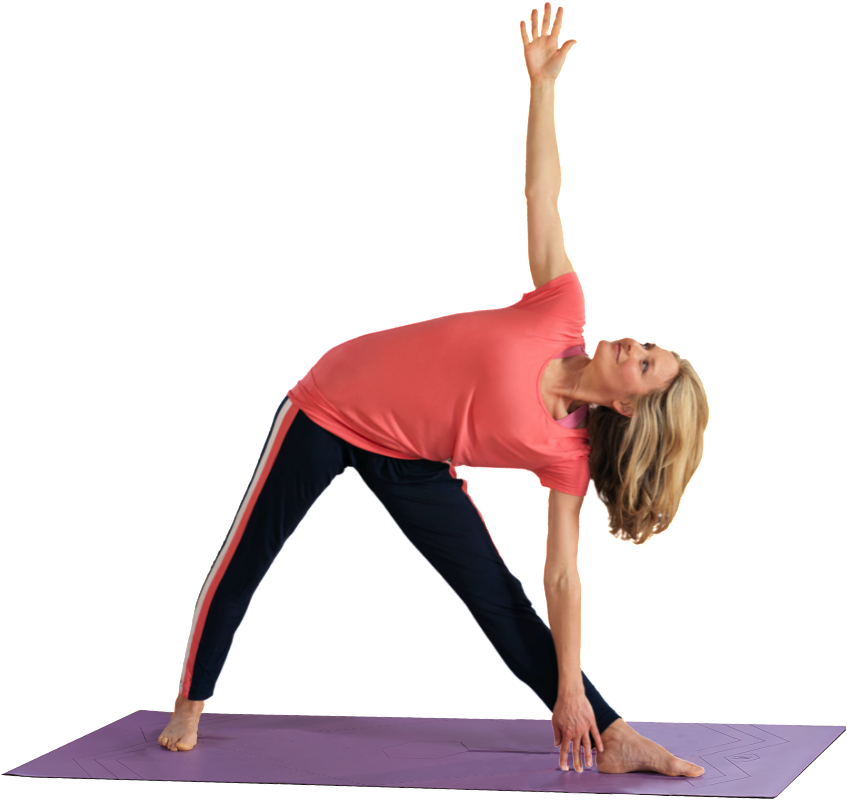 Then subscribe for £15.99 per month. Cancel anytime.