We had hundreds of you joining us to do Embrace your Essence series with Kirsty Norton last week. Did you?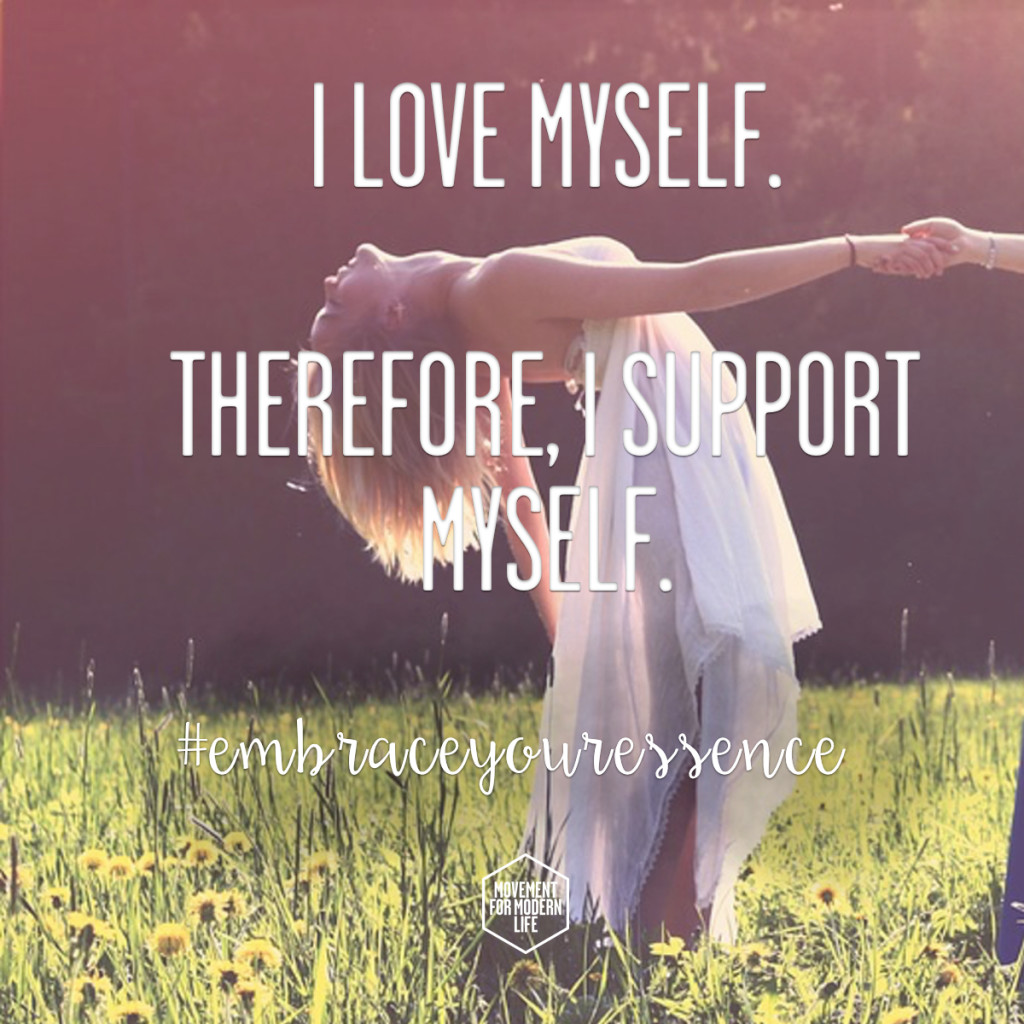 If not, we have the good news that you can do it at any time you choose – it's right there on the Challenges Page. So give yourself the love anytime- it doesn't have to be Valentine's day to be the most important person you are to yourself!
And to those of us who did it – how did it go? These challenges are created with so much love by our teachers, and our tiny team at MFML, we really want you to let us know your thoughts. What could have been better? What did you like, and what didn't you like? And what challenge would you like next? Just email me at kat@movementformodernlife.com and let me know your thoughts.
This week, we will be using our newly opened hearts to go into the world to follow our Dharma (our own personal paths). What is your Dharma? Have you ever thought about what is it that is so unique and special about you? We each of us have something special to offer the world and each other – and your truth is discovering what that is so how you can be of best service to the world in your lifetime.
I found the Embrace Your Essence series brilliant for reminding me of my Dharma (which is, by the way, of Inspiring YOU!) – and the next week I would like to encourage you to continue to open your heart to the endless, beautiful opportunities which the universe offers us, starting with yourself. Care for yourself first, and then you'll be able to care for others.
Our classes this week are for each type of you. Mollie is back, yay! This time with a 'Self-Care Warming Flow'.  Kristi offers us the chance to get sweaty, and feel the heart from a more physical perspective with her 'Vibrant Heart Forrest Yoga' class and Sylvia and the AcroLondonLadies give you a chance to perfect your Acro moves with a loved one.
Something for everyone to feel the love, we hope!
---
This article was written in February 2016 by Movement for Modern Life's fabulous founder, Kat Farrants.