Like Santa, we've been making our lists and checking them twice to reveal what our most watched classes are! We're excited to present our findings all wrapped up!
Sharing the good vibes
We were as happy as elves left alone in Santa's workshop to discover that between us this year we have done a staggering total of 5 years, 140 days, 15 hours, 55 minutes and 46 seconds yoga. That's a whole load of good vibes shared with the world. We've got MFML wrapped up for you below!
What have been your favourite yoga moments and top classes this year? We discovered that you enjoy doing yoga at specific times of day. You love energising and enlivening your body and igniting your core. You like to take a break from work and you're not scared to go upside down but you're equally happy winding down with relaxing yoga in the evening. In short you are part of a truly amazing community.
Our top ten most watched classes of 2021
We've wrapped up our most watched classes of 2021 below. If you've not tried any of these classes, what're you waiting for? Roll out your mat and experience how a little yoga can go a long way!
1. Rakhee Jasani – Morning Yoga Boost
A perfect class for when you're short on time but need some yoga. Centre, energise and get on with the day after a morning yoga boost.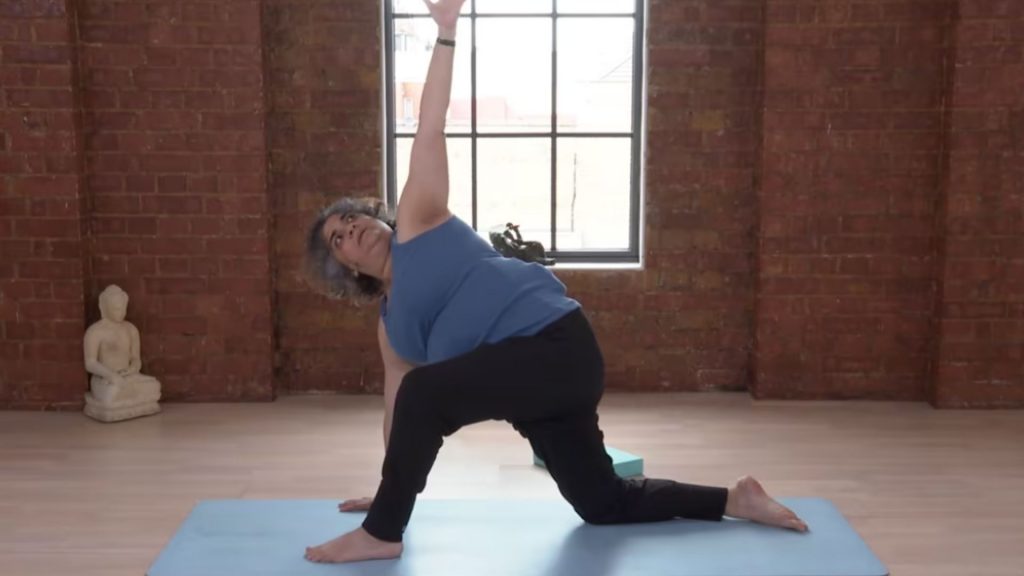 2. Adam Hocke – Afternoon express reset
A quick yoga reset in the afternoon is sometimes all we need to regain our focus and tick off our task list. Adam's class is just as good first thing in the morning though!
3. Sally Parkes – Gentle Yoga for C-section recovery
Sometimes a yoga class needs to get really specific. This yoga class with Sally Parkes is short, gentle and perfect for C-section recovery. We're not surprised to find this here.
4. Lucy McCarthy – 20 minute morning magic
An ideal morning yoga class and a favourite of the whole MFML team! This vinyasa yoga class is the perfect length to fit into a busy morning and will fill your day with magic too.
5. Clive Fogelman – Yoga to ignite the core
Sometimes we think the core gets a bad press. We're so happy that you love Clive's core class as much as we do. Sometimes, you've just got to ignite the core, right?
6. Sylvia Garcia – Vinyasa to inversion
Going upside down can be so much fun and Sylvia's class shows us the way. This is a fast-paced vinyasa yoga class gets you ready to go upside down into handstands.
7. Gabriella Espinosa – Enliven your body
This is a perfect way to set yourself up in the morning or whenever you need to give yourself a mood and energy boost.
8. Amy Holly – Barre energy flow
Hurrah for Barre! A perfect complement to yoga; Barre is strengthening and such fun. We've loved adding Barre onto our MFML offering and are delighted to see that you love it too. Point, flex and get energetic.
9. Carlene Bogues – Evening Yoga Relaxation
After all that hard work, it's time to relax with evening yoga with Carlene and invite in well deserved deep rest with restorative and yin yoga – perfect for a good night's sleep.
10. Ava Riby-Williams– Work Break Yoga
The absolute best thing ever is to get up from a desk and have some tools to deal with all those places that niggle. Ava's somatic movement class is a total breath of fresh air.
Over to you
We've love sharing our yoga memories with you, but we'd love to hear from you so why not let us know, what has moved you and got you moving this year. Head over to the movers' group and share your favourite classes, yoga poses or tell us something that you have learned from yoga this year.